GHMC Election Results 2020: AIMIM secures all 44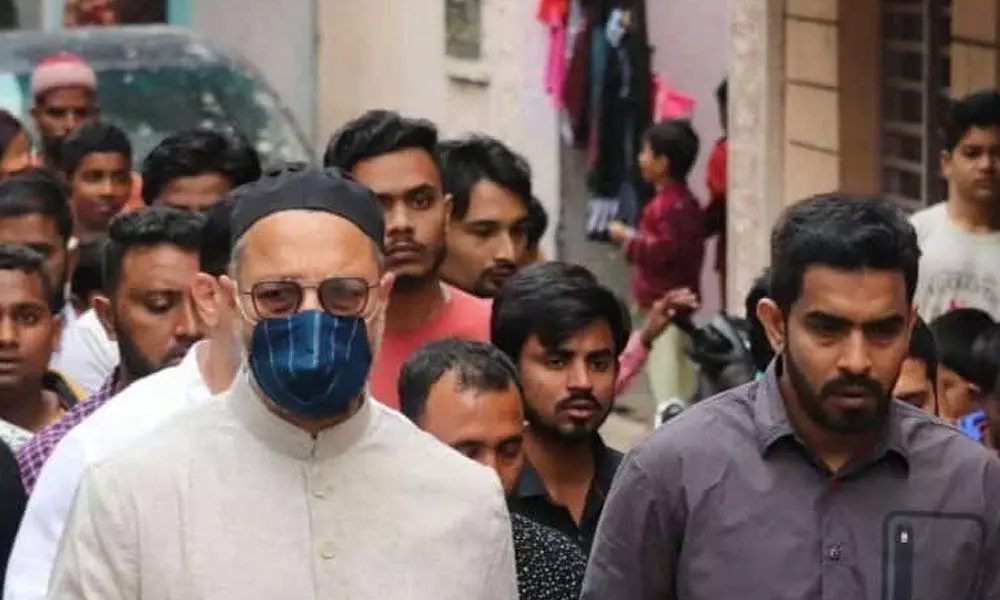 Highlights
Loses Jambagh seat to BJP, but wrestles Ghansi Bazar from the saffron party
Wins majority of seats it contested in Muslim dominated areas
The recent floods in Old City did not impact the MIM poll results
Hyderabad: Unlike the TRS, the AIMIM was able to secure all its seats, when compared to the previous GHMC elections. From the 44 it won in 2016, the party lost Jambagh to BJP and wrestled Ghansi Bazar from BJP.
The city-based party was able to withstand the tide of the BJP, particularly in its traditional stronghold and Muslim dominated areas and was able to win majority of the seats it contested.
While MIM wrestled Ghansi Bazar (BC Women Reserved) division in Charminar constituency the seat BJP won in Old City, it was won by Mohammed Ghouse's wife Parveen Sultana. Ghouse returned back to AIMIM recently from Congress after GHMC elections were announced. But the AIMIM lost the Jambagh seat (General) in Goshamahal constituency to BJP candidate Rakesh Jaiswal.
The result of Jangammet division was delayed by the election authorities for a while after the BJP and MIM leaders clashed. With the party leaders from both sides indulging in a fight, the authorities did not disclose the counting details of the first round and started the second-round counting. The authorities took up the counting only after workers of both the parties were pacified.
Strategy worked once again

The strategy of Majlis in winning all their seats in the Southern part of the city by wooing Muslims worked out even this time. Even the recent floods and impact in different localities could not stop the party from winning their seats. Even in the worst affected areas like Hafez Baba Nagar, Falaknuma and Tolichowki, the party was able to get votes with a high majority. AIMIM chief, Asaduddin Owaisi on the last day of the campaign sought vote for his party candidates to stop Hyderabad from being rechristened as Bhagyanagar.
This GHMC polls, the party also switched its candidates in some of the divisions because of political equations and also gave chance to some new candidates resulting in winning. The floor leader Akbaruddin Owaisi's Chandrayangutta constituency has won all seats in civic polls with a high majority. Similarly, the seats of Charminar, Yakutpura, Bahadurpura, Karwan constituencies remained intact.
In this election, the party has contested on 52 seats and the Majlis was able to keep intact the voter base. The party is winning mostly of the seats it contested, for the last 2 and 3 terms.
Mirza Saleem Baig (Riyasathnagar), Syed Sohail Quadri (Pathergatti), Mohammed Majid Hussain (Mehdipatnam) are amongst the winning candidates for at least 3 terms. While divisions like Talabchanchalam, Moghalpura, Azampura, Chawni, Golconda, Tolichowki, Kishanbagh, Lalitha Bagh, Akbar Bagh, Chandrayanghutta, Uppuguda, Shalibanda, Nanal Nagar, Falaknuma and some others remained under the party hold for over a decade.