Hyderabad: Nigerian arrested for cheating people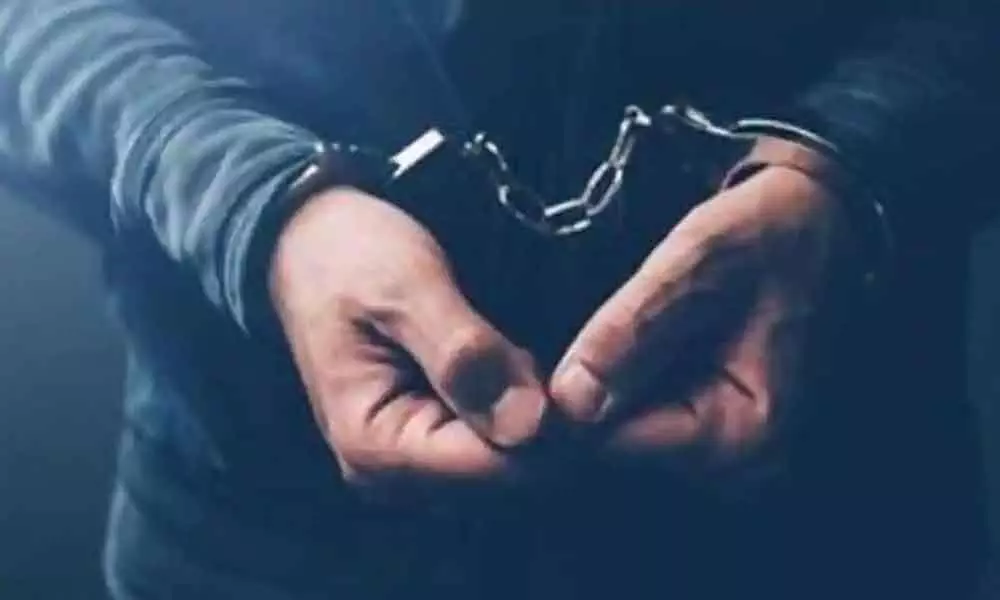 Highlights
The Cybercrime wing of Rachakonda police arrested two persons including a Nigerian national from New Delhi and brought them to the city on prisoner transit warrant for cheating people on the pretext of sending foreign funds for charity
Hyderabad: The Cybercrime wing of Rachakonda police arrested two persons including a Nigerian national from New Delhi and brought them to the city on prisoner transit warrant for cheating people on the pretext of sending foreign funds for charity. The accused were identified as Chibuike Christian Aririegbunamu (32), a native of Nigeria, and Arun Kumar (28) a native of New Delhi.Another accused Sonia Sharma is at large.
According to police, the main accused Sonia Sharma from New Delhi colluded with Chibuike who came to India on Business Visa and cheated people by luring them into the trap of sending foreign funds into their account for the purpose of charity. Apart from it, the duo also took the help of other Nigerian nationals to commit the offence.
Mahesh Bhagwat, Rachakonda Police Commissioner said that, the issue came to light when a person from Safilguda, Malkajgiri was cheated by the gang. The victim in his complaint stated that he was contacted by Sonia and was promised that his account will be used for the purpose of sending foreign funds and he can do the charity with such funds and can also avail his commission.
The victim believed the words of the accused person and over a period he ended up sending Rs. 29, 74, 939 as the accused kept on luring him by saying that he must pay the amount for various reasons such as, foreign exchange certificate, RBI clearance certificate etc… In a similar way, the gang cheated many gullible persons."
However, based on the complaint filed by the victim, special teams were formed to nab the accused from New Delhi as their address was found during investigation.
As the teams visited SONYA Communications in Tilak Nagar, New Delhi, the Nigerian national attacked two officers and tried to escape, but his attempts were foiled and he was arrested along with Arun Kumar, who was operating western union money transfer and was taking 15 % of commission from Sonia and Chibuike for withdrawing the amount transferred by victims."
The accused persons were charged under Sections 417, 419, 420 r/w 34 of IPC and Section 66 (C&D) of IT Act and remanded in judicial custody of 14 days.