Hyderabad: Ready to face challenges to bring about a change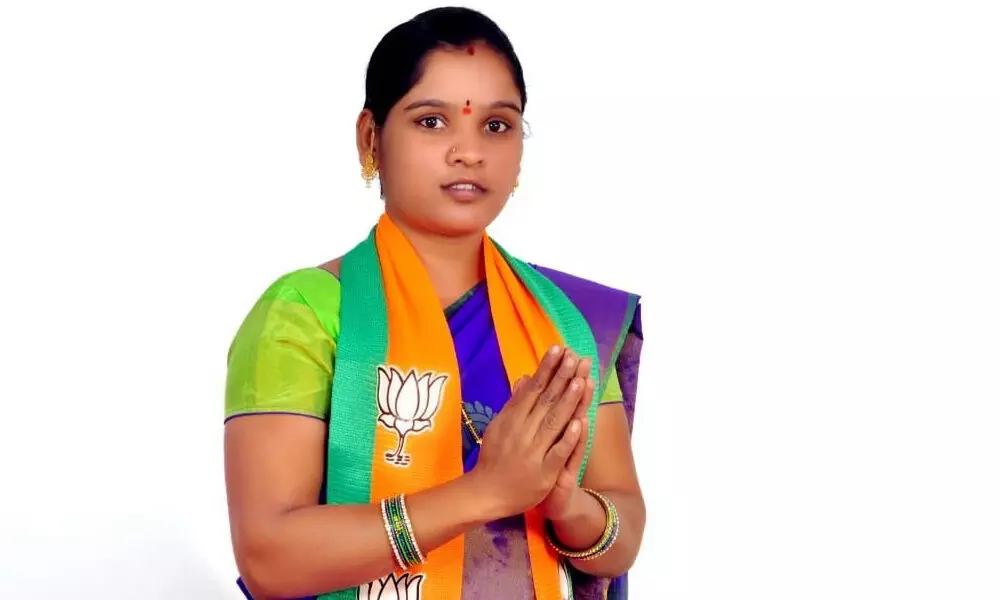 Highlights
Winning for the first time, 30-year-old Corporator-elect of Attapur division Mondra Sangeetha is ready to face all challenges to bring about a change in her ward
Winning for the first time, 30-year-old Corporator-elect of Attapur division Mondra Sangeetha is ready to face all challenges to bring about a change in her ward. Clinching the seat by defeating nine contenders, including the TRS candidate, she became the new face of BJP in Attapur division which until now was represented by the pink party.

Sangeetha won the mandate securing 13,479 votes of the total 56,392 electors in the division, beating TRS candidate Cheruku Madhavi, who managed to get 11,395 votes. The new corporator has a tough task ahead, with lack of sewerage line in Ward No 61. It remains a stinking issue and is prevailing in almost all the areas of the division.
"Sewerage is the primary faced by people of every colony. Streets filled with malodorous water are a common scene that portrays a pathetic situation due to lack of proper sanitation system. My first priority is to find a permanent solution to the issue to provide succour to people of my division," she explains.
Attapur is a major commercial and residential area located in south- western Hyderabad. It provides connectivity to the Rajiv Gandhi International Airport. The P V Narasimha Rao Expressway passes through the division. Being close to Mehdipatnam and Rajendranagar is an added advantage for Attapur.
Pointing out that the new GHMC council is yet to be formed, she said "we can't address the issues in a more pragmatic way at this point of time. Until the new council takes shape, we are making stopgap impromptu arrangements wherever they arise. Hope the situation will come to a conclusion soon. That will help us to be open for more issues," she added.