Telangana BJP leaders welcome MSP hike of various crops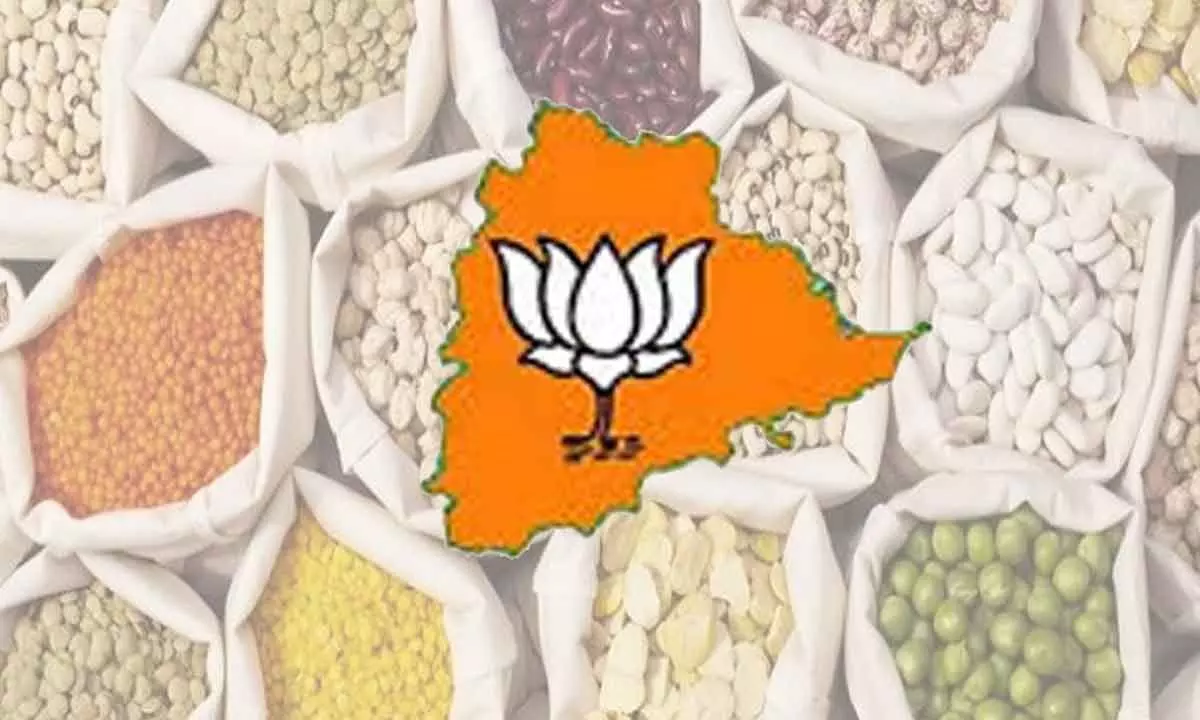 Highlights
Say an increase of Rs 143/quintal of paddy will benefit T farmers a lot
Hyderabad: The Telangana BJP leaders, including president Bandi Sanjay Kumar, and others have welcomed the Union Cabinet's decision to increase the minimum support price (MSP) of various crops stating that the government under the leadership of Prime Minister Narendra Modi has once again proved that it was biased towards farmers.
Bandi said the party's aim was to double the price of crops compared to the previous government.
"It is commendable thatthe Union Cabinet on Wednesday decided to increase the minimum support price of all crops.
An increase of Rs 143 perquintal of paddy will benefit Telangana farmers a lot. During the UPA regime, the price of paddy was Rs 1,360/quintal,but recently it was hiked to Rs 2,183.
This means that the minimum support price for paddy has increased by Rs.823.
He said the Centre has increased the price of cotton crop from Rs 540 to Rs 640, groundnut to Rs.527, green gram to Rs803, Sesame to Rs 805, Tur to Rs 400.
The minimum support price of green gram has been increased by 10.4 per cent toRs 8,558.
The BJP national vice-president DK Aruna said the Centre has been continuously increasing the MSP to provide at least50 per cent profit on crop investment. The MSP on paddy has been increased by Rs 143/quintal. Due to this decision,farmers of Telangana would be getting special benefits, she said.
The party national executive members Garikapati Mohan Rao,Vivek Venkatswamy stated that the move would benefit the State farmers.