Khammam: TRS leaders, MLAs hope to get nominated posts as Sankranti gift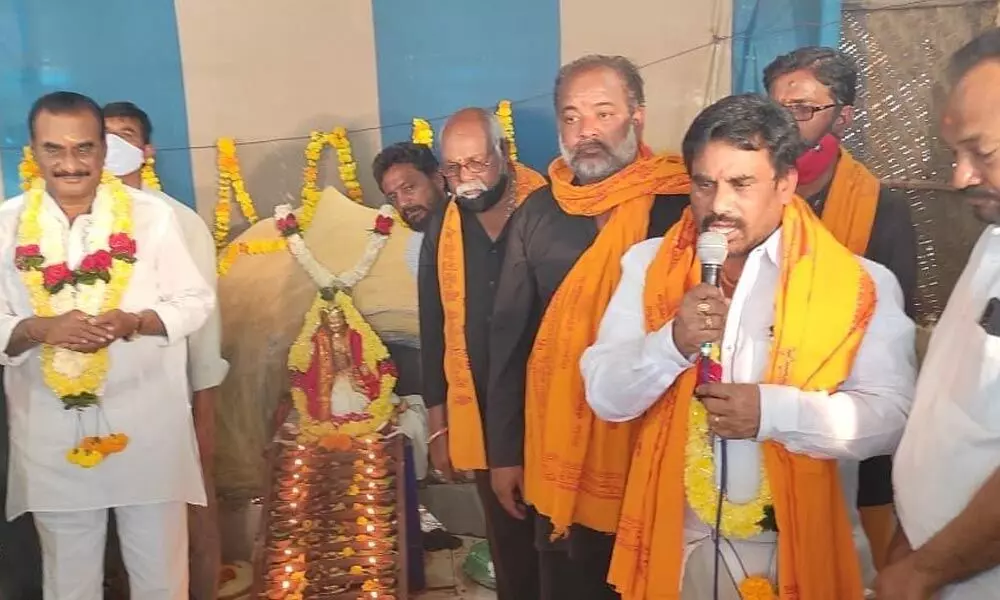 Highlights
A party leader in Khammam says that the appointing procedure for nominated posts hopefully will be completed in the coming days
Khammam: TRS party MLAs, leaders and important cadre have been hoping to get the nominated posts and are urging the party high command to appoint them in those posts by Sankranti festival.

MLAs of Palair, Yellandu, Wyra and Kothagudem who won from Congress party in recent general elections, are now supporting TRS party while expecting to get the nominated posts. Another MLA, Rega Kantha Rao who won from Congress and is now supporting TRS party, got the government whip's post.
The TRS government appointed four leaders of the district for the nominated posts after the 2014 elections. Pidamarthi Ravi who contested from Sathupally constituency was appointed as Chairman of SC corporation, Kondabala Koteswara Rao was appointed as the Chairman of State Seeds Corporation, Baig was appointed as the Chairman of State Industrial Infrastructure Corporation and T Venkateswarlu was appointed as the chairman of TRICOR. But, except Kondabala Koteswara Rao's post, the remaining appointed persons' term period have ended. The posts are currently vacant.
A major matter to be looked into is that the Sri Sitaram Chandra Swamy temple trust board has been vacant since 2014. Though many leaders have tried for the posts of Chairman and the board members, the government has allegedly not appointed anybody till now.
Many trust board committees are yet to be appointed to the big and medium temples in both Khammam and Bhadradri-Kothagudem districts. Small leaders and cadre have been eagerly waiting for the posts and putting pressure on the MLAs and Minister to get the same.
A party leader in Khammam said that this issue has been brought to the notice of the party high command and is hopeful of completing the appointing procedure for the nominated posts in the coming days.
Meanwhile, the TRS party has allegedly not yet appointed the district party presidents yet.