Trade of spurious cotton seeds thrives despite govt surveillance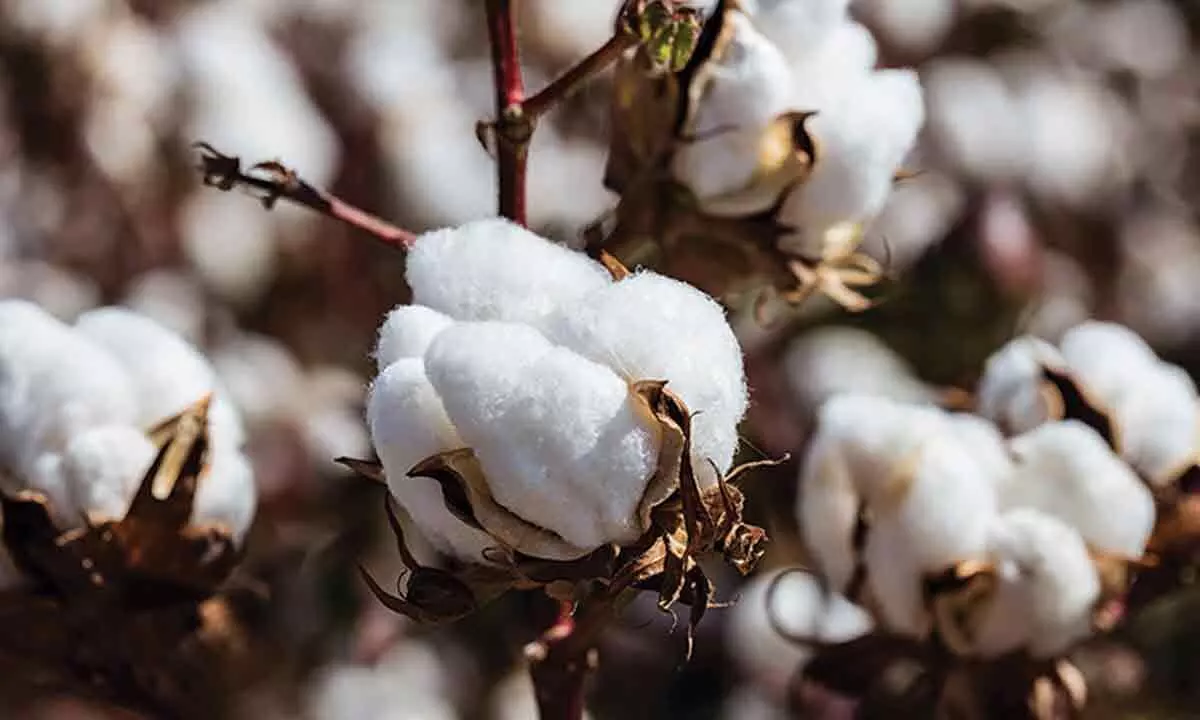 Highlights
Despite surveillance and protest of farmers and official raids on the seed shops, the trade of counterfeit cotton seeds is thriving across the State.
Nizamabad: Despite surveillance and protest of farmers and official raids on the seed shops, the trade of counterfeit cotton seeds is thriving across the State.
There are allegations that counterfeit cotton seeds are being packaged in Karnataka and transported to various districts in Telangana for sale. According to reliable sources, these seeds, especially made in Siruguppa in Karnataka on the Rayalaseema border, are smuggled into the State from Jukkal in Kamareddy district and erstwhile Mhabubnagar and Medak districts. Large quantities of BG-2 cotton counterfeit seeds from Aija, Gadwala, Shantinagar areas, Siruguppa, Raichur and Sindhanur areas of Karnataka are being smuggled across the border to various parts of the erstwhile Nizamabad, Warangal, Adilabad and Karimnagar districts.
The leaders of the Telangana Farmers' Association say that farmers will have to suffer severe losses if the sale of counterfeit seeds is not curbed at the outset with extensive vigilance.
Cotton is mainly cultivated in Warangal, Adilabad, Karimnagar districts in the State.
Agricultural officials are working to increase the area under cotton in Kamareddy and Nizamabad districts. The target is to cultivate cotton in 73,545 acres in Kamareddy district. This requires at least one lakh packets of cotton seeds. The department of Agriculture can make 70,254 cotton seed packets available to farmers. In such a situation the gullible farmers may be trapped by the traders of counterfeit seeds in erstwhile Warangal, Adilabad and Karimnagar districts which need at least 40 -50 lakh cotton seed packets per district.
A seed trader stated that the government-approved seed companies were not supplying this quantity. The black marketing merchants are cashing in on the demand. They are cheating the farmers by selling inferior and counterfeit seeds.
The government approved and fake agencies collect cotton seeds from cotton growers in Guntur and Kurnool districts in Andhra Pradesh. Cotton loose seeds are being transported to Siruguppa town in Karnataka State where they are packed in attractive packets. Counterfeit seeds are being supplied not only in Kamareddy district but also in Warangal Adilabad, Karimnagar, Khammam and Nizamabad district.
It seems that farmers are signing contracts with government-approved cotton seed companies for Rs 35,000-40,000 per quintal. That is Rs 350-400 per kg. Companies pay Rs 350-400 per kg for cotton seed to farmers.
The same seeds are graded and germinated by government approved seed companies and sold at 450 grams per packet at the MRP rate of Rs 810. The seed companies are selling cotton seeds to farmers for an average of Rs 1,620 per kg after seed treatment.
With this, some seed farmers are giving companies only 4-5 quintals per acre as per the Seed Growers Mediator agreement. The rest of the seeds are secretly sold to the farmers in beautiful packaging to attract the farmers against the rules without any grading or germination. There are strong allegations that some black market traders are collecting and selling counterfeit seeds rejected by government-licensed companies.
Some seed growers fill white cotton bags and sell cotton seeds at Rs 650 to Rs 750 per kg. Farmers are losing out by buying cotton seeds at low prices. According to agricultural experts, there is a risk of yield loss of 3-5 quintals per acre due to such poor quality seeds.
Appointing special teams to curb counterfeit seeds across Telangana has been fruitless. Authorities said they would launch an immediate attack if anyone provided information that counterfeit seeds were being sold.