IIT Tirupati develops sterilisation unit to cleanse PPEs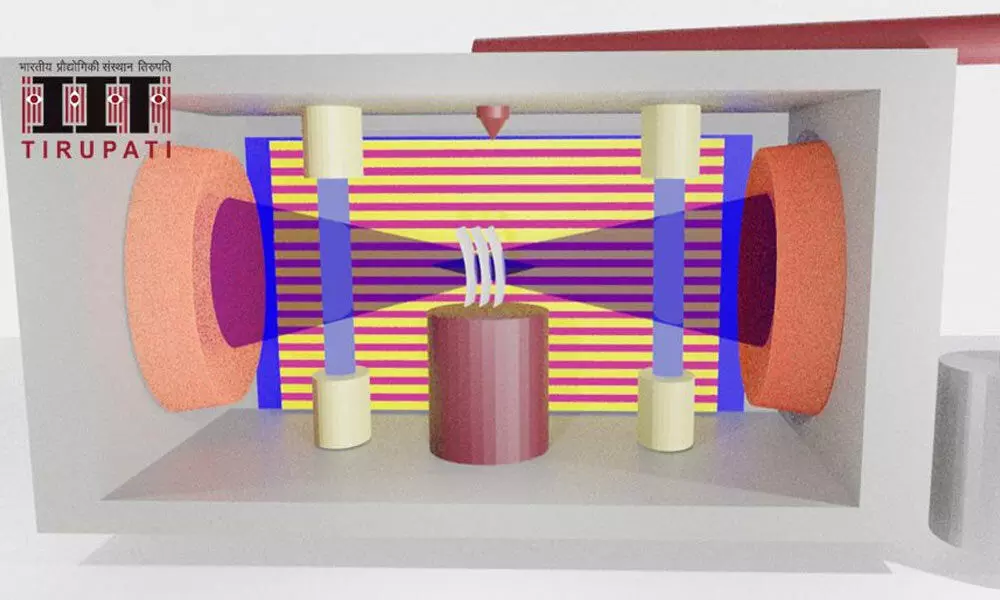 Highlights
The system consists of a UV radiation cavity, cold plasma and H2O2 spray
It will also help prevent the generation of hazardous solid waste from PPEs
The team wants to get patent before going for commercial use
Tirupati: Personal Protective Equipment (PPE) has become a buzzword during the Covid-19 management because of its importance and necessity. During the initial days of the outbreak in the country in March – April, there was a dearth of PPE kits though the situation has changed very soon later. Yet, the quality PPE kits being used by the frontline warriors are so costly and were being provided to the staff judiciously.
A team of IIT Tirupati faculty has worked on the ways to develop a safe and cost effective reuse of PPE kits which can go a long way, if they become successful. The team consisting of Dr Reetesh Kumar Gangwar and Dr Arijit Sharma from department of Physics and Dr Shihabudheen M Maliyekkal of department of Civil and Environmental Engineering have developed a hybrid sterilisation system consisting of a UV radiation cavity, cold plasma and H2O2 spray. Unlike the traditional UV systems, this unit follows the optical cavity concept to optimise the use of photon flux in the treatment area. The system confines the UV radiation and enhances photon-flux and sterilisation efficacy. The coherent operation of UV-C, cold plasma, and H2O2 spray further strengthens the sterilisation efficiency due to more hydroxyl radical production.
Dr Vasudharani Devanathan from IISER Tirupati is assisting the IITT team in evaluating the sterilising efficiency of the portable unit while Dr R Jayaprada of SVIMS tests the system's effectiveness in the microbiology laboratory. It was developed with the support of the Science and Engineering Research Board (SERB) under the department of science and technology (DST).
Explaining the system, Dr Reetesh Kumar told The Hans India that this hybrid sterilisation system can decontaminate PPE necessary for combating Covid-19 easily and rapidly so that they can be used multiple times. This also helps prevent the generation of hazardous solid waste from PPEs.
"Due to the non-thermal nature of the treatment, the proposed unit shall also find application in the sterilisation of other items such as packed and unpacked food, currency, and other household items. We will file a patent before going for commercial and currently optimising the design parameters to get the optimum sterilisation performance in a short contact time of less than two minutes," explained Dr Reteesh. The team has been scaling up the design for industrial-scale treatment and set up one unit at the Amara Raja industries now.