Tirupati: 168th Jayanthi of Sarada Matha celebrated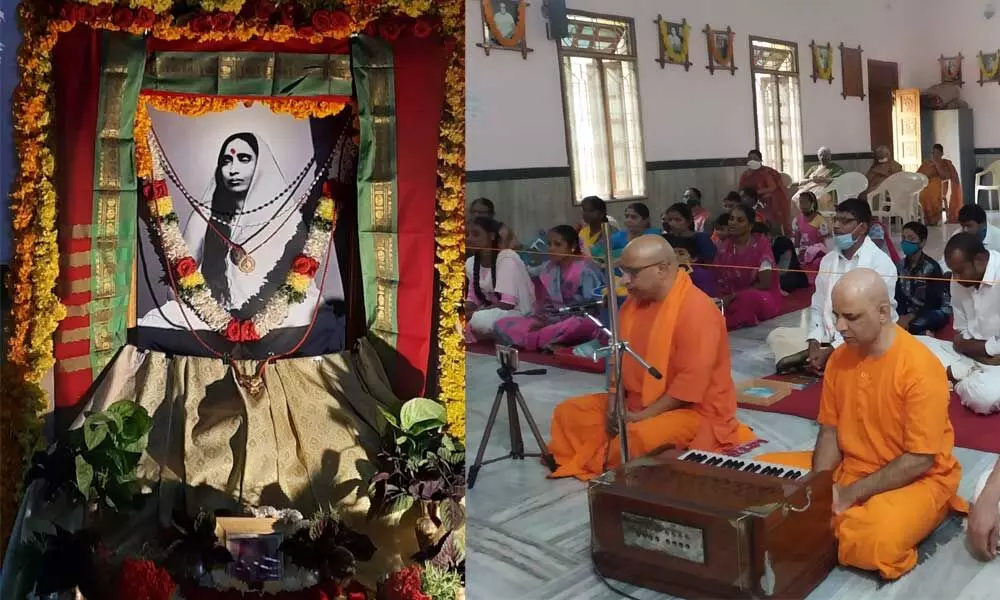 Highlights
The 168th birth anniversary of Holy Mother Sri Sarada Devi was celebrated at Ramakrishna Mission Ashram here on Tuesday
Tirupati: The 168th birth anniversary of Holy Mother Sri Sarada Devi was celebrated at Ramakrishna Mission Ashram here on Tuesday.
The Jayanthi celebrations began with Vedic chanting followed by special puja, Sankeerthanams and Homam in the Mandir at the Ashram.
Ashram secretary Swami Anupamanandaji in his discourse on the 'Life and Message of Sri Sarada Devi' spoke about the services of Sarada Matha during and after the death of Bhagawan Sri Ramakrishna Paramahamsa and the guidance she provided to Swami Vivekananda.
Quoting Matha, Swamiji stressed on keeping the mind pure, filling it with love towards the poor people and doing service to them. Marking the occasion, food packets, sarees, dhotis and blankets were distributed to the poor.
Swami Prajnathananda, Jayachandra Reddy, G S Prasad, G Sridevi and others were present.