Opposition parties misleading ryots on farm laws: Purandeswari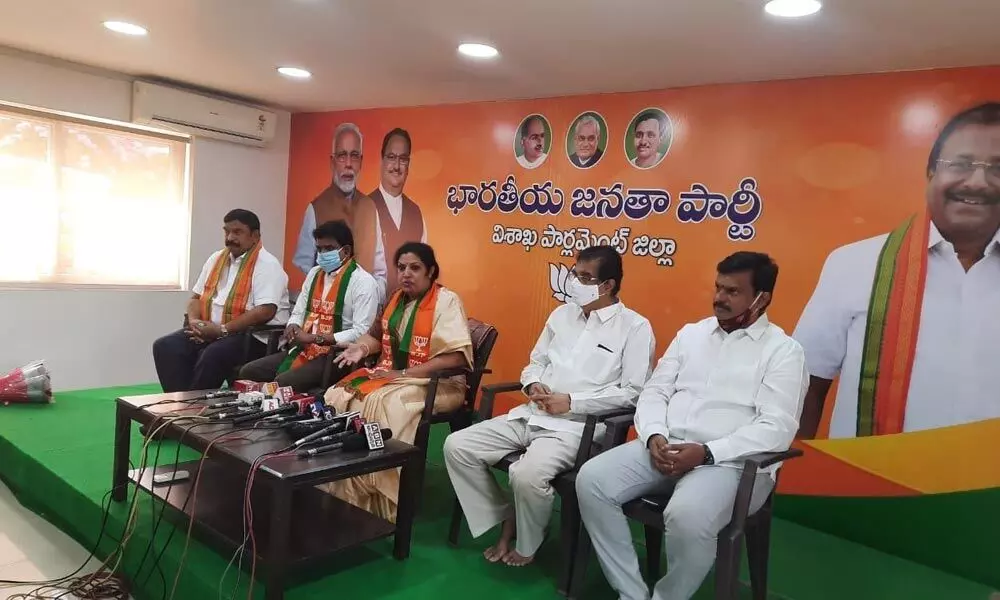 Highlights
Regrets over the attempts being made by the Oppn parties to gain political mileage on the issue
Points out that the Centre not only ensured MSP to farmers but also provided them a facility to sell their produce anywhere in the country
Lambasting the Oppn for spreading false propaganda, she makes it clear that there is no plan to scrap market yards
Visakhapatnam: Bharatiya Janata Party (BJP) national general secretary D Purandeswari has strongly criticised the Opposition parties accusing them of misleading farmers on farm laws. Addressing the media here on Saturday, Purandeswari said the Modi government at Centre introduced the laws keeping in mind the welfare of farmers. But the Opposition parties were trying to politicise it, she pointed out.
Allaying fears of farmers, the BJP leader said the Centre ensured MSP for farmers. "Moreover, the farmers can sell their produce anywhere in the country. It was unfortunate that the Opposition parties were trying to get political mileage out of farmers' agitation," Purandeswari lamented.
She made it clear that there was no plan to scrap market yards as being campaigned by opposition parties. The government was committed to protect farmers' interests, she added.
She also clarified on contract farming. The laws would not allow any company to reduce the predetermined price of the produce, she stated.
Further, Purandeswari said the Centre was introducing several schemes for the welfare of farmers. Meanwhile, the BJP national general secretary discussed issues of the IT industry with the representatives concerned and participated in an interactive meeting that focused on suggestions to the central finance budget.
Later, Purandeswari distributed blankets to the destitute on the roads.