Visakhapatnam: Better amenities, service in store for consumers at Rythu Bazaars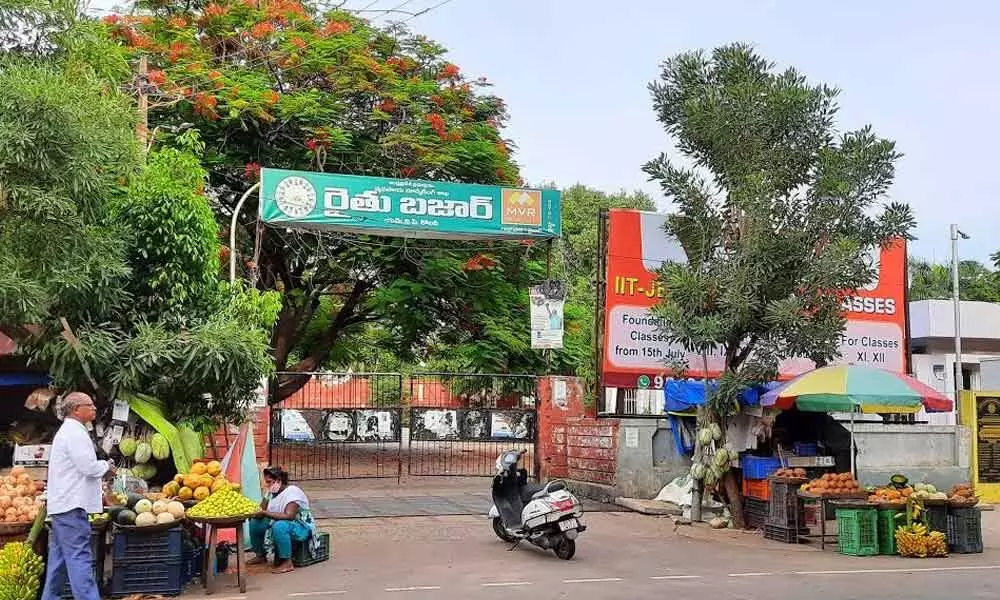 Highlights
Joint Collector M Venugopal Reddy forms a 4-member committee to carry out a survey of the existing infrastructure, challenges faced by the farmers and the staff of Rythu Bazaar
The committee will take all measures to sort out issues related to Rythu Bazaars and make them more consumer-friendly
Visakhapatnam: Identifying gaps in maintaining Rythu Bazaars and ensuring supply of quality vegetables to consumers, the district administration is preparing to plug loopholes and provide improved service to the consumers.

In connection with this, a committee was formed by Joint Collector M Venugopal Reddy to carry out a survey of the existing infrastructure, challenges faced by the farmers and the staff of Rythu Bazaar and submit a report.
To assess the present condition in Rythu Bazaars, the four-member committee team, including Ganapathi from marketing department, G Radhika from horticulture department, Tulasi Mani from agriculture department, Satyavathi from civil supplies department, are visiting the markets across the city. "The focus is primarily on providing quality produce to the consumers, enhancing facilities available at the bazaars and improving infrastructure," explains Radhika.
In addition, the committee members will keep a tab on other aspects such as making farmers to sport their identity cards, placing a check on wholesale traders entering Rythu Bazaars to stock up bulk quantities of veggies, identifying benami farmers, displaying the price boards and ensuring that the stalls are being run by DWCRA group members, among other aspects.
"Even the family members of the DWCRA group will not be allowed to operate the stall at Rythu Bazaars. Soon, a detailed report will be submitted to the JC," elaborates Radhika. As part of surprise checks, farmers violating the norms are being charged a penalty up to Rs 1,000. This apart, a display board will be set up at the respective counter, mentioning that the violation of the norm by the respective farmer.
Soon, measures will be taken to sort out issues related to Rythu Bazaars and make them more consumer-friendly.