Visakhapatnam: LV Prasad Eye Institute organises 'Whitathon'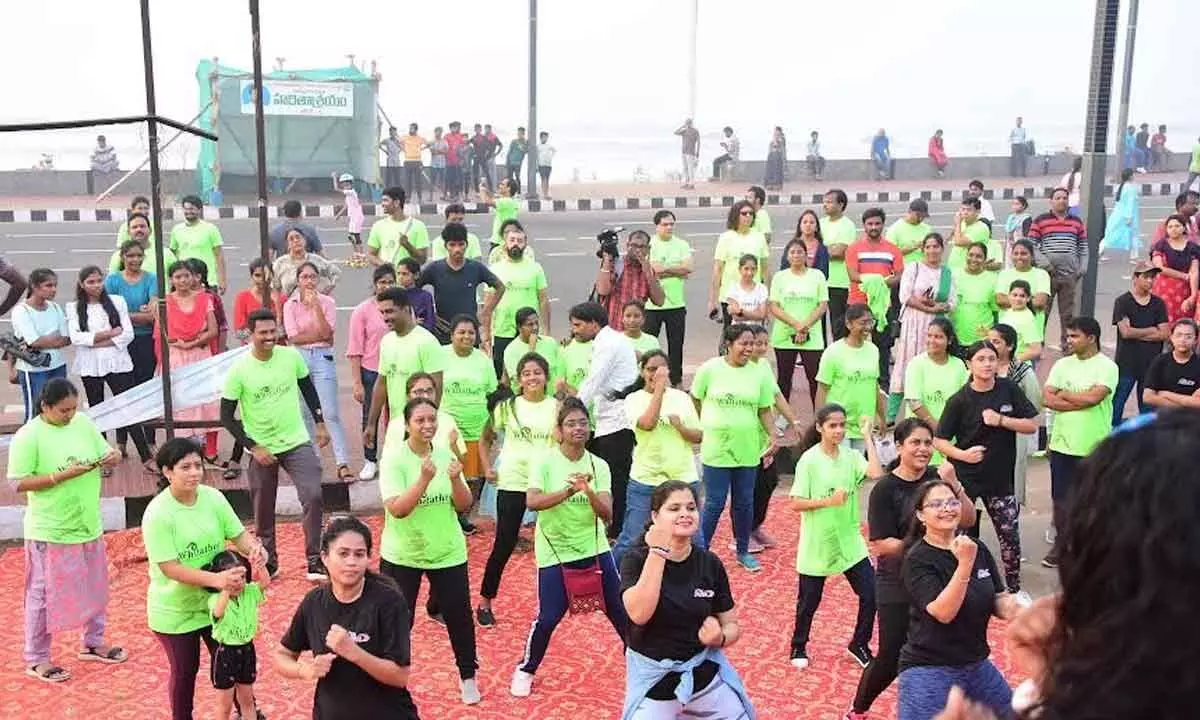 Highlights
The event was flagged off at RK Beach by a young retinoblastoma survivor Kodela Sudeekha
The programme saw a participation of 200 runners
Visakhapatnam: With an aim to raise awareness for the early diagnosis and treatment of life and vision-threatening retinoblastoma eye cancer among children, a 'Whitathon' was organised in Visakhapatnam on Sunday.
Organised by L V Prasad Eye Institute (LVPEI), the event, flagged off at RK Beach by a young retinoblastoma survivor Kodela Sudeekha, saw a participation of 200 runners.
According to experts, 90 per cent of retinoblastoma eye cancer commonly affects children below three years of age. Statistics show that 20 to 25 percent of cases of eye cancer worldwide in children are from India, and 50 percent of patients worldwide lose their lives due to late detection and inadequate treatment.
Retinoblastoma is curable if the tumour is detected and treated early and doctors emphasise that the patient's vision and life could be saved.
Head of the campus Dr Bhavik Panchal and eye cancer specialist Neha Ghose at LVPEI mentioned that it is crucial for parents, caregivers, and the community to be aware of the common symptoms of eye cancer in children. They stressed on seeking timely medical intervention to avoid loss of vision and life.
The funds raised from the event were contributed towards providing free treatment to children belonging to less-privileged sections afflicted with retinoblastoma.