Security can't be status symbol: Shah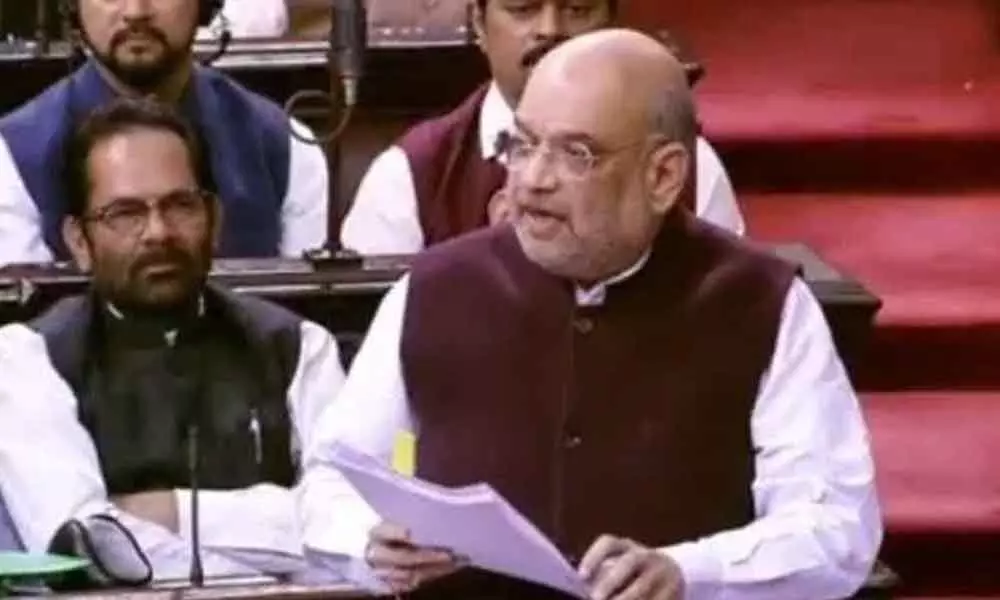 Highlights
RS passes SPG Bill amid Cong walk-out
New Delhi: Union Home Minister Amit Shah on Tuesday quashed reports saying that the Bill to amend the Special Protection Group (SPG) Act was moved keeping only the Gandhi family in mind.
"It's not true that we've brought the SPG Bill by keeping only the Gandhi family in mind. Security from Gandhis was withdrawn after the threat assessment analysis even before bringing this Bill," he told the Rajya Sabha.
The Bill, which was passed in the Lok Sabha last week, was passed in the Upper House on Tuesday. The amendment says the SPG will now protect only the Prime Minister and members of his immediate family residing with him at his official residence.
It will also provide security to former prime ministers and their immediate family members staying with them at the residence allotted for a period of five years from the date on which they cease to hold the office.
The Congress has opposed the changes in the SPG Bill. The party has claimed political vendetta over the government's move.
In the Rajya Sabha, it cited an alleged security breach at the residence of Priyanka Gandhi Vadra, when seven unknown people in a car drove up to the porch of the Congress leader's Lodhi Estate home, got off and walked up to her to ask for photographs, to prove its point.
The Congress later walked out of the Rajya Sabha, saying it is dissatisfied with the Home Minister's reply on the amendment to the SPG Act.
Shah said that no discussion happened when security cover reviews with respect to former prime ministers, including PV Narasimha Rao, IK Gujral, Chandra Shekhar, HD Deve Gowda and recently Manmohan Singh, were undertaken.
"Security cover must not be treated as a status symbol by individuals. The SPG security cover is meant specifically for the Prime Minister and must not be enjoyed by any other individual," he said.
Subscribed Failed...
Subscribed Successfully...