India could be the world's most obese nation by 2025: Dr Tapas Mishra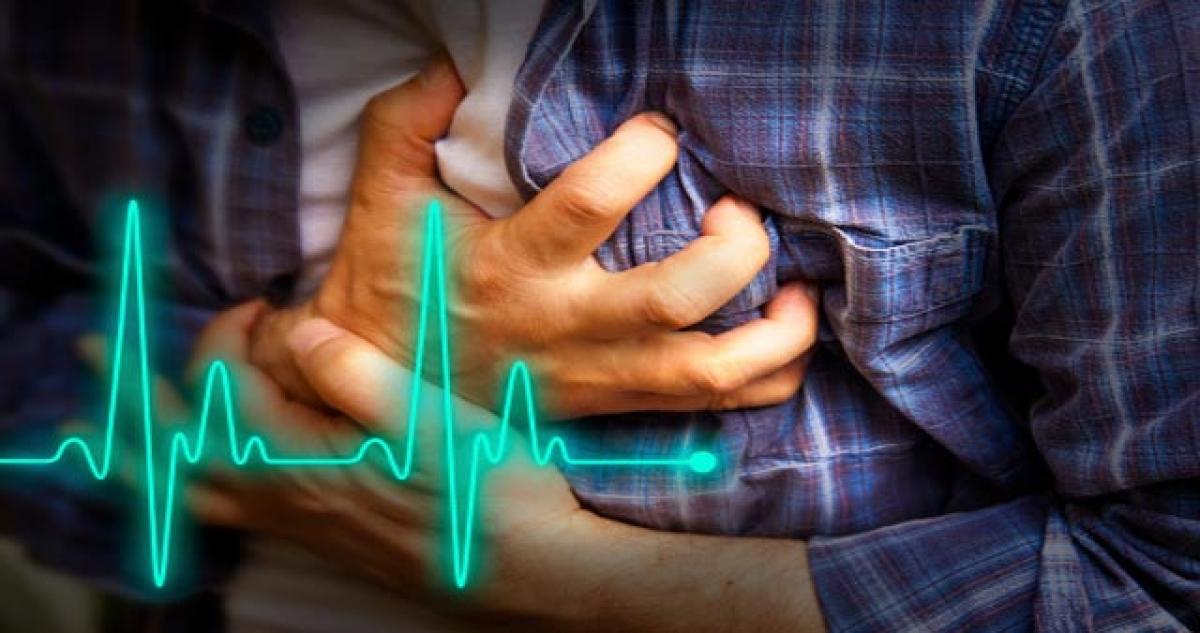 Highlights
The 249th Public Garden Walkers\' Association (PGWA) monthly Health Lecture, on \'Obesity epidemic in India - don\'t wait to lose weight\', was delivered by Dr Tapas Mishra, Sr Consultant - Advanced Laparoscopic Bariatric Surgeon, Apollo Hospitals, on Sunday at Public Gardens in Hyderabad. 
The 249th Public Garden Walkers' Association (PGWA) monthly Health Lecture, on 'Obesity epidemic in India - don't wait to lose weight', was delivered by Dr Tapas Mishra, Sr Consultant - Advanced Laparoscopic Bariatric Surgeon, Apollo Hospitals, on Sunday at Public Gardens in Hyderabad.
India has developed as a nation and almost on par with the most developed ones in many things. Our cases of malnutrition have decreased due to government's consecutive effort but we still have one of the largest burdens of malnutrition in the world, says Dr Tapas Mishra.
However development has happened, no doubt increasing the per capita income and subsequently also increasing food intake, modifying the food eating habits so much, so that now we are suffering from diseases which was initially thought to be more common in developed nation. Not only suffering but taking the pole position too. Almost half the diabetics of this world will be Indian by 2020.
Hypertension and Hypercholesterolemia is rapidly increasing in our population. So far we were tagged as malnourished, suddenly there is a boon of obese people. For a start we have the third most obese population of this word after US and China. The rate at which obesity is happening in Indian children, soon we are going to be a nation of obese individual and by 2025 India may lead in obesity.
Obesity is derived from Latin word "Obesitas" meaning stout, fat or plump. Obesity is a medical condition in which excess body fat has accumulated to the extent that it may have a negative effect on health. Causes of obesity are many, they include
More calorie intake than expenditure
Social factors like sedentary life style, reduced/ no exercise, too much of watching TV or playing videogames
Ethnic tendency specially if adopting western lifestyle
Endocrine disorders like hypothyroidism, Cushing's syndrome, growth hormone deficiency, polycystic ovarian disease.
Genetic factors like prader willisyndrome, leptin deficiency etc.
Behavioural factors like consumption of fast food or high calorie food and drinks, snacking, alcohol intake etc.
It only needs a daily excess of energy of 100 kilocalories above your normal need to lead to an increase of around Five Kgs of fat over 12 months or 50 Kgs over 10 years. Obesity is a bigger health crisis globally than hunger and the leading cause of disabilities around the world, according to the British medical journal The Lancet, Obesity is now killing triple the number of people who die from malnutrition as it claims more than three million lives a year worldwide. The best way to calculate whether you are obese is by using BMI chart, which calculate your BMI by dividing your weight by your height in meters.
We have to consider that this grading was given for western population and since Asians and Indians have more central obesity, many recent recommendations for Indians decrease the BMI by 2.5 units so basically Indian population is overweight at BMI of >22.5 and obese at BMI >27.5. There are various co-morbidities associated with obesity which can itself be the primary disease like Hypertension, Type two Diabetes, Hypercholesterolemia, stroke, heart attack, gallbladder stones, osteoarthritis, poor wound healing, sleep apnoea, fatty liver disease Polycystic ovarian disease, infertility, metabolic syndrome, depresses ion, sexual problems and about 13 type of cancers.
To be fat or not is a decision by an individual and apart from few genetic disorders, virtually all patients who are fat have an option to lose extra weight and be a healthy person. Today sedentary life style with extra calorie intake and easy availability of junk food is probably the biggest factor increasing the girth of our nation. In fact if you go to a supermarket 80 per cent of the food available to us was not there a decade ago. You have to remember that people who are obese don't become so overnight, it definitely takes time and so when you plan for losing weight just don't expect results to come overnight or in a week.
You took time to gain weight similarly it will take some time before you lose weight and you have to be determined and aggressive to keep doing it. For people in overweight or group - one obesity diet modification with supervised exercise will help to reduce at least five to ten kgs of weight.
However you have to understand that it takes at least four weeks before you yourself will notice some visible change and it takes at least eight weeks before your friends and relatives can appreciate some change in you, but it will take just one minute for you to say nothing is happening and quit.
So motivation to lose weight is paramount and here half-hearted efforts won't win you laurels rather will make you suffer and most people quit thinking its waste. For few Group one and Group two obese individuals they need supervised behavioral modifications, lifestyle changes, diet and exercise regimen and few selected cases weight loss medications.
They can lose more than 10 kg and if motivated can lose three times that much. However the common mistake people in this group do is that they fail to understand that it's a supervised effort and everybody from the bariatric surgeon, physician, dietician, physiotherapist and trainer has to be involved with the conditioning of the patient for losing weight. Many times when the patient takes everything in his /her own hand and start following their own routine they fail and become dejected.
Members of PGWA including Ghulam Yazdani, Chairman, Pramod Kumar Kedia, Vice President; Purshottam Das, Gen Secretary, Vishwanath Agarwal, Jt Secretary, Sohanlal Kadel, Jt Secretary, BL Pershad Jaiswal, Treasurer; Prof Mohd Masood Ahmed, Health Care Advisor & Patrons B Sreekanth Reddy and G Ekember Reddy, morning walkers and general public intently listened to the speaker, as spoke about the grim situation in India.