A Muslim budget not a bad idea; but why only Muslims?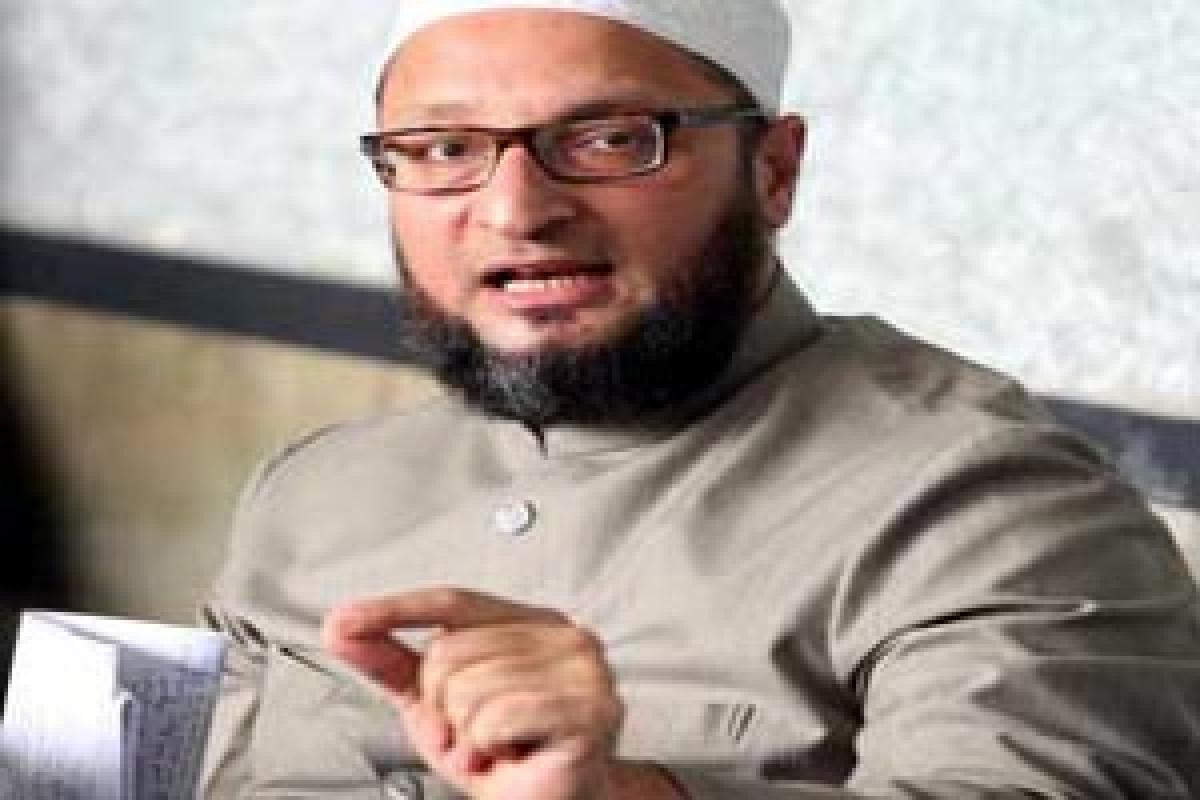 Highlights
All India Majlis-e-Ittehadul Muslimeen president Asaduddin Owaisi has an interesting proposition on how to overhaul the current budget structure.
All India Majlis-e-Ittehadul Muslimeen president Asaduddin Owaisi has an interesting proposition on how to overhaul the current budget structure. Owaisi mooted his idea asking to allocate funds of the BMC (Brihanmumbai Municipal Corporation) budget to Muslims in the corporation, in proportion to their strength. Muslims represent about 21 per cent of the population in the wards of BMC, hence, logically, Rs 7,770 crore should go to the welfare of the community, Owaisi said.
"Muslims represent around 21 per cent of total populations of wards in BMC. If the budget of BMC is Rs 37,000 crore, Rs 7,700 crore should have been allotted for development of Muslims," Owasi said, addressing a public rally in Byculla. This suggestion hasn't apparently gone down well with other political parties and they want the statement to be probed by the Election Commission and the courts especially in the wake of a recent Supreme Court order…Aashish Shelar, President of Mumbai Unit of BJP, and other party leaders who have raised voice against Owaisi just don't get it.
The 'Owaisi model of budget' is not a bad idea, after all. Let's extrapolate the 'Owaisi method of budget resource allocation' a bit to other religions/comunities and see what really BMC could do about it. According to 2011 Census India, population of Mumbai is 1,24,42,373. Of this, about 65.99 per cent is Hindus. Assuming a total budget corpus of Rs 37,000 crore, Hindu Mumbaikars should get Rs 24,416 crore.
Since Owaisi has already calculated the Muslim budget, let's next go to the Buddhist budget, since Budhhists constitute the next big pie of Mumbai, 4.85 perc ent, which gives them Rs 1,794.5 crore. Jains who make up 4.10 per cent of Mumbai should get Rs 1,517 crore, Christians and Sikhs, who are 3.27 percent and 0.49 per cent of Mumbai, should be having a share of Rs 1,209.9 crore and 181.3 crore.
Remaining funds, if something really remains, should go to the 0.66 per cent whose community comes in the 'others' category or not stated. This is, unarguably, an innovative model, which should also be replicated nationally for 125 crore Indians of all castes, religions and communities. Union Finance Minister Arun Jaitley could give a try in the 1st February budget, which can be later replicated by his counterparts in all the states and unions territories.
The ideal mode of implementation and likely benefits of the 'Owaisi method budget allocation' are the following:
One, the hassles of complex, time taking, painful process of budget resource allocation to a number of segments infrastructure, agriculture, defence and railways (for Jaitely), social welfare schemes, financial inclusion, housing, industry and poverty alleviation can be done away with.
Instead, the FM(s) should only sit with the latest available census break-up of population based on religion and a calculator to directly divide the total resources with percentage of population. The idea of this mode of funding should be to use the funds for the promotion of religious identities, not wasting the money for the conventionally used and failed purposes such as social and economic development of all citizens.
Two, at next stage, the budget presentation shouldn't be held as a single-day event. Based on the population numbers, the budget should be split into at least six budgets: 'Hindu budget', 'Muslim budget,' 'Christian budget,' 'Budhhist budget,' 'Jain' and 'Sikh' budgets. The respective budgets should be presented incorporating inputs from the enlightened beings of each of these religions yogis, mullahs, priests and saints.
At a later stage, the number of religion-budgets should be increased to accommodate Parsis and other religions that are small and weak in number. Further, caste based budgets, within communities, too can be considered. Three, the 'Owaisi method of budget' will, thus, eventually help nurture the secular fabric of this country and will unite citizens of all communities as a single group, bonding them further to stand together as a strong nation, since now everyone have their own budgets. The method can be applied not just for allocation, but also for revenue mobilisation.
The Hindus should contribute only to the Hindu budget. What's the point in using the hard-earned money for the welfare of any other religion?
That defeats the very purpose of 'Owaisi model of budget.' The temples and Hindu taxpayers can, thus, contribute to the Hindu budget, the Mosques and Muslim taxpayers to the Muslim budget and so on. This ensures the principles of secularism and character of a constitutionally-guided democratic society evolves in terms of all yardsticks that should define a modern society.
Four, the more important point is Owaisi's budget recommendations will eventually set an example to political leaders from other religions. For the sake of a secular country and its larger ideals, they will also start pitching for the unarguably innovative model of community-based budget allocation and revenue collection. Owaisi's idea of a Muslim budget isn't a bad idea and why only Muslims? Let's cut the budget into parts to have a Hindu budget, Christian budget and a Jain budget too. (This article was first published at http://www.firstpost.com. Reprinted with their permission)
By Dinesh Unnikrishnan