SC reserves verdict on Jagan bail plea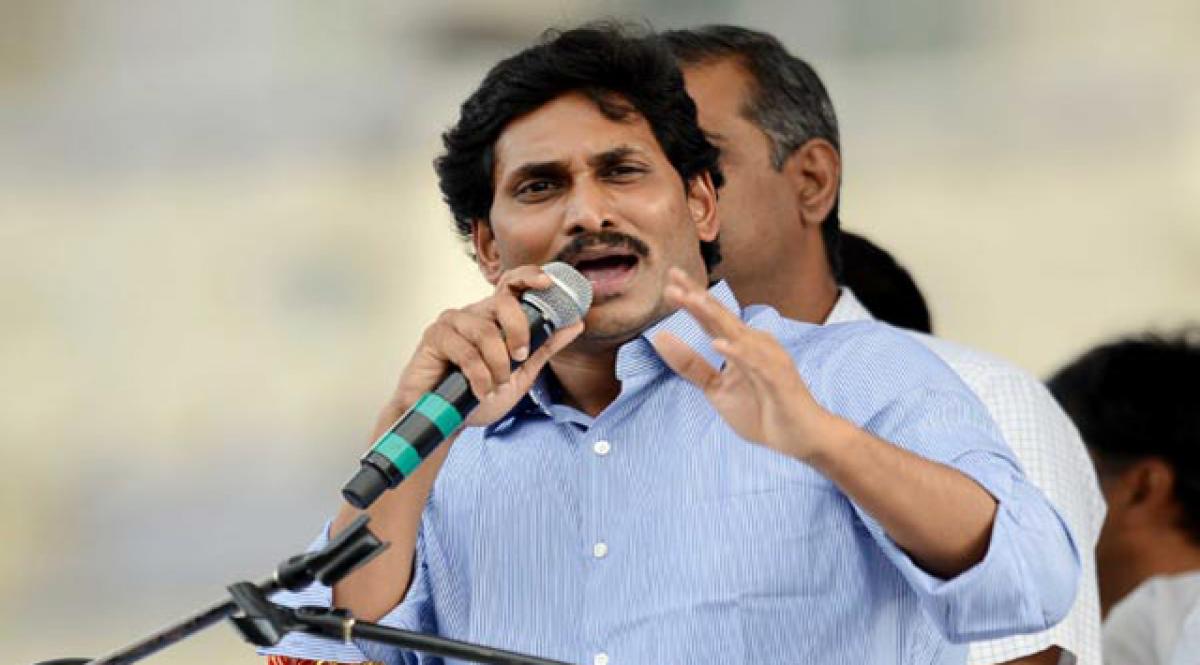 Highlights
CBI says it will take 4-8 months to conclude investigations The Supreme Court on Monday reserved its verdict on YSRCP supremo Y S Jaganmohan...
CBI says it will take 4-8 months to conclude investigations
The Supreme Court on Monday reserved its verdict on YSRCP supremo Y S Jaganmohan Reddy's bail petition, after arguments were concluded. The Supreme Court Bench, comprising Justice P Sathasivam and Justice Iqbal, wanted to know from the CBI how long it will take for it to conclude its investigations and file the final chargesheet. The Apex Court was informed that it may take four to eight months. When asked why bail should not be granted, CBI counsel Ashok Bhan argued that it was a serious economic offence. With increase in the white-collar crimes, there was a need for serious investigations into the matter. The CBI counsel also took objection to the grant of bail on the ground that if he was released, Jaganmohan Reddy could influence key witnesses. The CBI counsel insisted that the investigations had entered a crucial phase. At such a stage, if Jaganmohan Reddy is granted bail, then he may come out and adversely influence the crucial witnesses. The agency required time to conclude its investigations and to file its chargesheet. The CBI told the Supreme Court that the investigation into paper companies in Mumbai, Kolkata and other places was continuing. It also said the crime involving dealings of thousands of crores of rupees extended to seven countries. The investigative agency said companies and individuals, who made investments in Jagan's companies, were favoured by the government of Y S Rajashekhar Reddy during 2004-09. The federal agency clarified that its investigation had nothing to do with politics. Jaganmohan Reddy was represented by Harish Salve, Mukul Rohtigi and Vishwanathan. It was pointed out that Jaganmohan Reddy was in jail for far too long. Normally, once a chargesheet was filed, then he should have become eligible for bail. The Supreme Court had directed the CBI to file its chargesheet so that Jaganmohan Reddy could then apply for bail. As part of delaying tactics, the CBI was filing its chargeheets piecemeal, which was violative of the SC direction. It was also pointed out Jaganmohan Reddy was not in power during the period of investigation and it was the Ministers at the relevant period, who ought to be probed. Senior counsel Harish Salve accused the CBI of saying one thing in the High Court and quite another in the SC. Salve said the CBI was misleading the Supreme Court and wondered how long his client would be kept in jail. Under the law, it was pointed out that after 90 days, bail is normally granted after 90 days of detention. Jaganmohan Reddy was not allowed to avail this facility. The defence counsel argued that Jaganmohan Reddy was a political leader with a huge following. As polls were fast approaching, he needed to be in the midst of the people and work for his party. Whenever there is a need for him, then immediately he can be called back by the CBI. There is no need for continued detention, he argued.
Venkat Parsa