Concern over tardy implementation of labour laws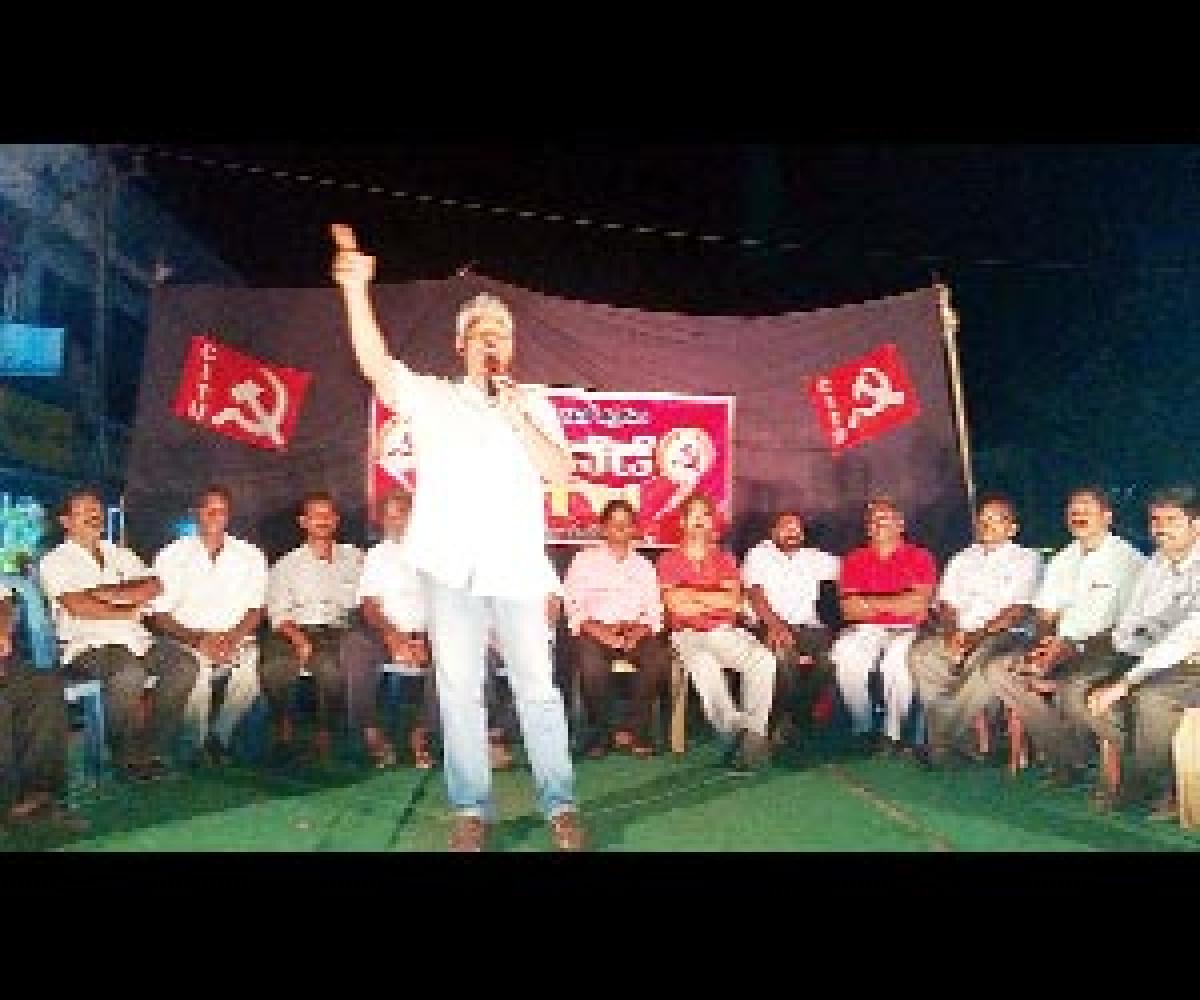 Highlights
CITU treasurer A V Nageswara Rao has expressed concern over the tardy implementation of labour laws by the
- CITU treasurer A V Nageswara Rao says the trade union will not tolerate victimisation of working class
Pithapuram (East Godavari): CITU treasurer A V Nageswara Rao has expressed concern over the tardy implementation of labour laws by the State government especially those related to payment of minimum wages to workers, which are the product of sacrifices made by workers worldwide, and minced no words when he said that the CITU would not tolerate victimisation of working class.
Addressing a public meeting as part of week-long May Day celebrations here on Saturday, the trade union leader found fault with the false propaganda that investors would not come to the State by virtue of agitations by labourers. He pointed out increased repression of rights of workers and attacks on them in recent times. He quoted the examples of victimisation of workers at Brandix in Visakhapatnam and jute industry in Srikakulam.
He faulted Narendra Modi for stating that 'communal' policies are fomenting trouble among the workers.
CITU East Godavari general secretary M Venugopal accused Chief Minister N Chandrababu Naidu of shrinking the rights of labourers and welcoming investors with open arms. It was atrocious that poll promises are not being implemented at all. He questioned, "How did the government hike wages of MLAs and Ministers denying wages to workers and employees?" He exhorted the people to extend their support to the proposed nationwide strike in September.