TDP should leave NDA: Congress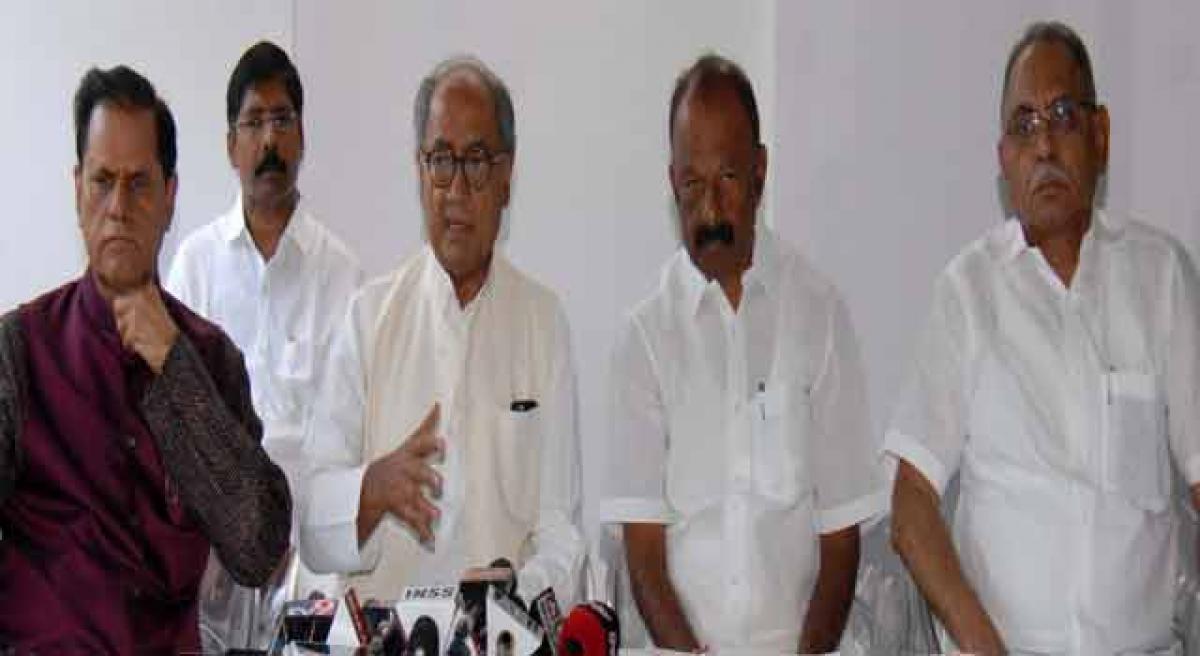 Highlights
AICC leadership lashed out at the ruling BJP-TDP combine for neglecting the 'most primary need' of Andhra Pradesh,  Special Category Status, despite the word given on the floor of Parliament. There was no point in the TDP continuing in the alliance with the BJP, if it could not force the Centre on the issue, it said asking the party to come out of the alliance at the Centre and fight with the Cong
​New Delhi: AICC leadership lashed out at the ruling BJP-TDP combine for neglecting the 'most primary need' of Andhra Pradesh, Special Category Status, despite the word given on the floor of Parliament. There was no point in the TDP continuing in the alliance with the BJP, if it could not force the Centre on the issue, it said asking the party to come out of the alliance at the Centre and fight with the Congress for securing the Status.
Talking to the mediapersons here on Thursday, AICC general secretary Digvijay Singh and former Minister and MP Jairam Ramesh, said the ruling allies were skirting the Private Member's Bill introduced by Dr K V P Ramachandra Rao in the Rajya Sabha.
"Though the House would be meeting on Friday, the issue has not been listed in the agenda," they said. Digvijay Singh termed the Private Member's Bill on special status as a 'litmus test' to both TDP and BJP. Accusing the parties of burying people's and State's interests, he asked why could not the Centre effect the required change to the AP Reorganisation Act, 2014, through a Cabinet decision.
"That would be the easiest way to accord the required status to AP. Act is not required for the same," he said. "The Treasury Benches were so afraid of the Bill that despite Congress insistence, they refused to include the same in the business of the Rajya Sabha tomorrow. It is Venkaiah Naidu's retirement gift to the people of AP, as he strongly opposed the move to get the bill included in the regular business.
The TDP should get out of the alliance protesting against the betrayal of the BJP," he advised. For the government, the death of Congress member Praveen Rashtrapal, who suffered a massive heart attack, has come in handy to skirt the issue. Since he is a sitting member the House would pay condolences to the member and would adjourn
sine die.
Jairam Ramesh listed the failures of the NDA government in keeping the promises made on the floor of the House during bifurcation of the State. Dr KVP Ramachandra Rao, who was also present, reiterated that he would insist on the bill, whenever he gets the opportunity even though he could not press for the same due to lack of quorum in the Budget Session.