Prathipati warns Jagan to behave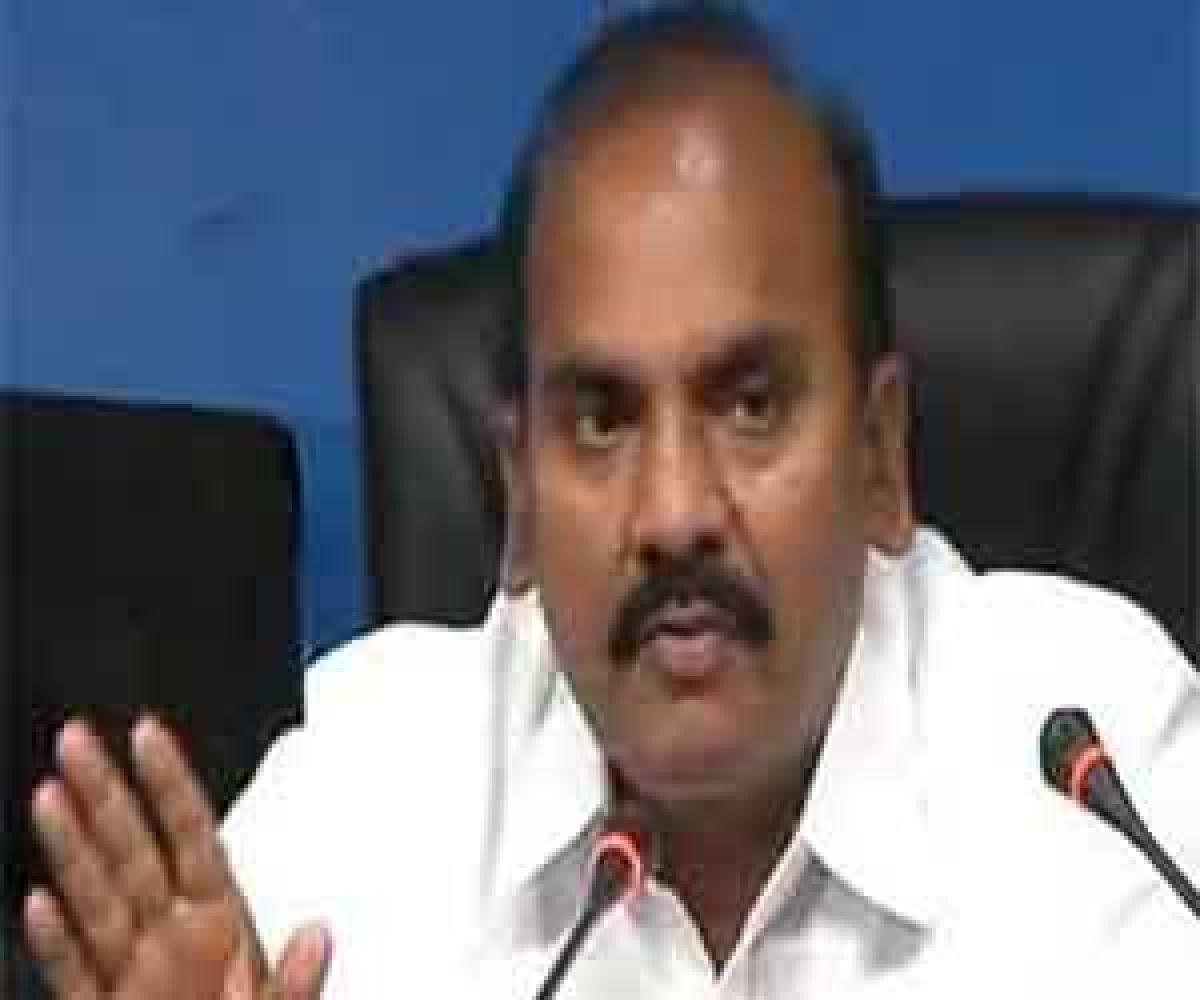 Highlights
Agriculture Minister Prathipati Pulla Rao on Friday warned the Leader of Opposition, Y S Jaganmohan Reddy, to change his style of functioning. Failing which, he said the TDP workers would not allow him to walk freely in the State.  Launching a scathing attack on the YSRCP chief, he said the former had lost mental stability and was criticising Chief Minister without any reason. He inaugurated the M
​Amaravati: Agriculture Minister Prathipati Pulla Rao on Friday warned the Leader of Opposition, Y S Jaganmohan Reddy, to change his style of functioning. Failing which, he said the TDP workers would not allow him to walk freely in the State. Launching a scathing attack on the YSRCP chief, he said the former had lost mental stability and was criticising Chief Minister without any reason. He inaugurated the Mega Agriculture Expo-2016 here on Friday.
Speaking to press persons as part of the occasion, he said Jagan was lowering his own image and speaking like a village-level leader. He said more YSRCP MLAs would join TDP. Earlier in Chilakaluripet, the Minister said Jagan had no moral right to criticise the Chief Minister. He recalled that when the TDP government was starting the process of loan waiver, Jagan had opposed it.
He accused Jagan of playing an obstructionist role in the State development. Meanwhile, TDP leaders in Chilakaluripet and Pidiguralla towns burnt effigies of Y S Jaganmohan Reddy and organised sit-ins against his distasteful comments directed at Chief Minister.
TDP activists, led by Chilakaluripet TDP president Shaik Rehman, took out a rally from the local TDP office to NH-5 in the town.
Later, they burnt the effigy of Jagan and raised slogans against him. Speaking on the occasion, he warned that TDP workers would teach him a lesson if he continued to make such disgusting comments. In Pidiguralla town, TDP activists, led by party town president D Yalla Rao, burnt the effigy Jagan at Island Centre in Pidiguralla town.