ZP chief invites YSRCP MLAs to rejoin TDP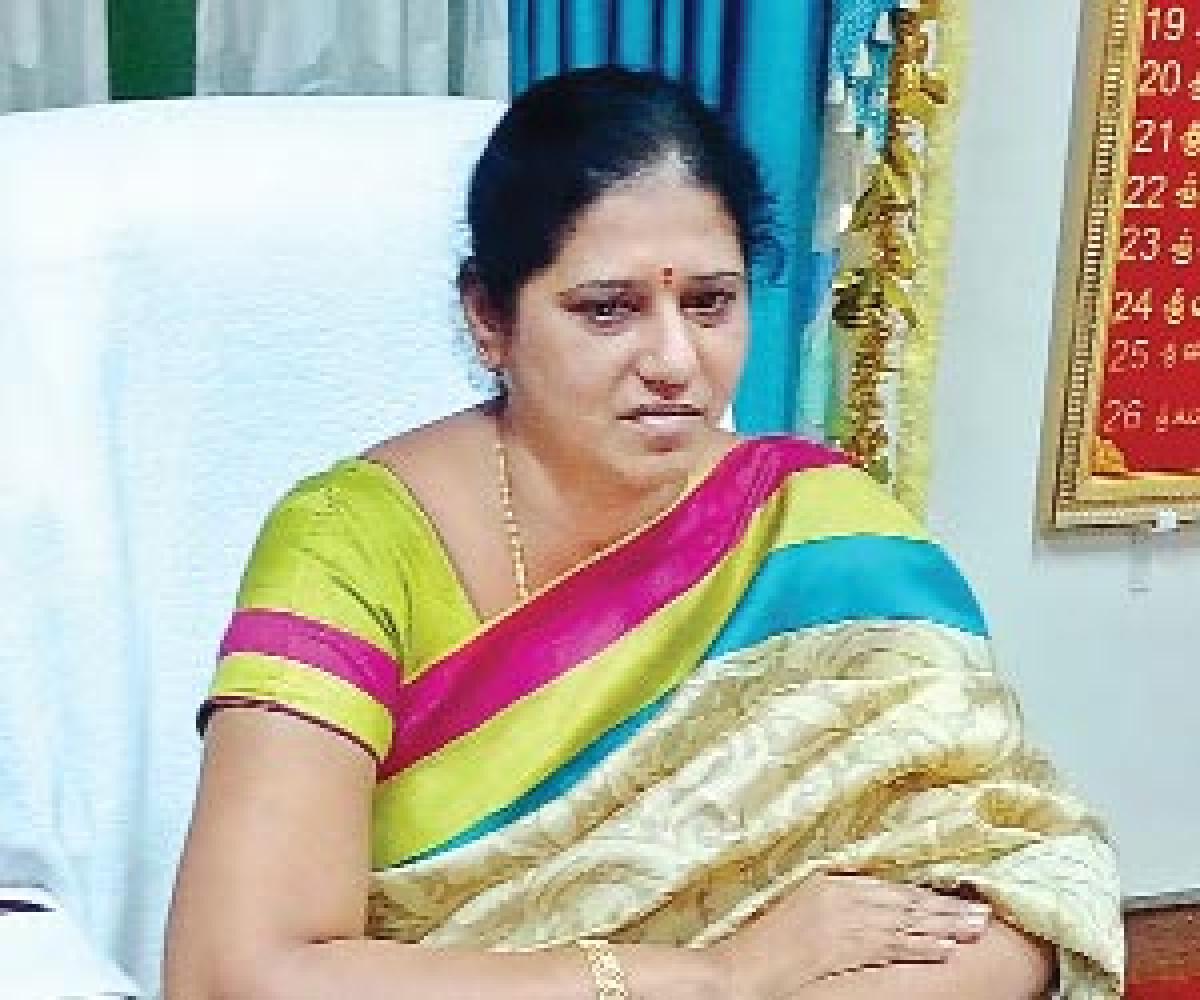 Highlights
Zilla Parishad (ZP) Chairperson Girvani Chandra Prakash has invited YSRCP legislators to rejoin TDP. Speaking to the media here on
Chittoor: Zilla Parishad (ZP) Chairperson Girvani Chandra Prakash has invited YSRCP legislators to rejoin TDP. Speaking to the media here on Saturday, Girvani said most of the YSRCP MLAs were once TDP leaders. She welcomed the entry of Palamaner MLA N Amarnath Reddy into TDP. She stated that Amarnath Reddy's family was associated with the TDP for the last 30 years and his father late N Ramakrishna Reddy was elected three times as an MLA and MP on three occasions on TDP ticket.
Girvani said Amarnath Reddy was elected thrice as an MLA on TDP ticket from Punganur and also he served as party district president for six years. "TDP will be strengthened in western parts of the district with the joining of Amarnath Reddy into TDP," she added.
Asked to comment about induction of Amarnath Reddy into State cabinet, the TDP leader said Chief Minister N Chandrababu Naidu will avail his services in a better way. "TDP district unit has no objection if the party is willing to give cabinet berth to Amarnath Reddy,"she added.
Speaking about the developmental works taken up by ZP, Girvani said that Eruvaka programme will be launched on June 20 across the district in which officials of the Agriculture and Animal Husbandry departments will take part. She lauded the efforts of officials concerned for digging 1.6 lakh soak pits in the district.
The ZP Chief said that the Chief Minister had issued instructions to the district officials to undertake massive plantation drive in the district. "Instructions were given to the Social Forestry department to supply saplings at free of cost," she added.
Girvani directed officials of the Agricultural department to finalise the action plan for 2016 kharif so that farming community can fix their priorities. The TDP leader Chandra Prakash has expressed happiness over the entry of Amarnath Reddy into TDP.