Leaders oppose mining in tribal areas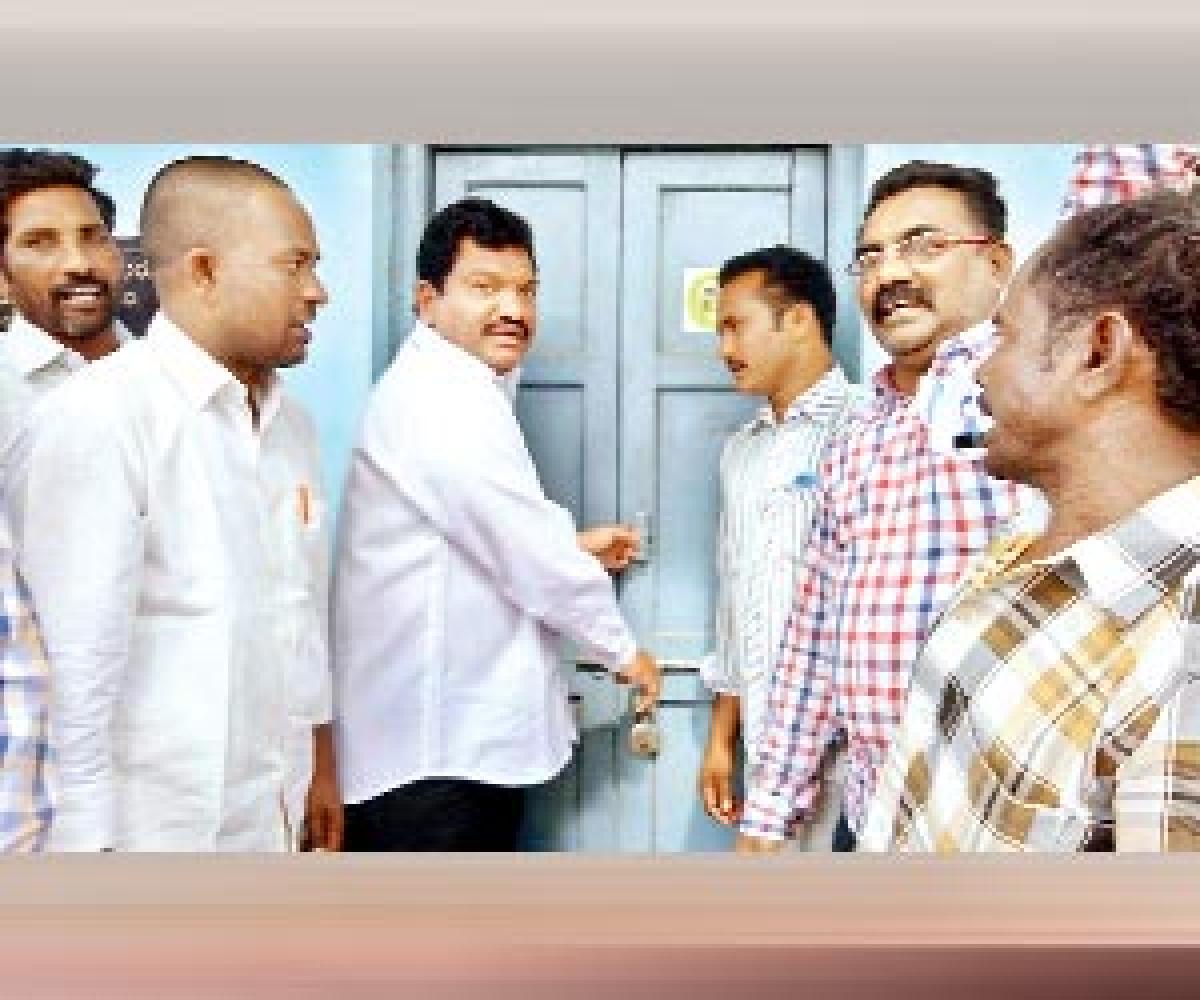 Highlights
Leaders of all parties have opposed the mining works at Bodikonda and Badidevara Konda of Parvathipuram mandal in
Parvathipuram: Leaders of all parties have opposed the mining works at Bodikonda and Badidevara Konda of Parvathipuram mandal in Vizianagaram district. Tribals in Parvathipuram area are opposing the mining activities on Bodi konda in Vizianagaram district. They are fearing that they will lose their livelihood due to the mining works.
On Wednesday, leaders of all parties J Prasanna Kumar, Ranjit, Krishna, G Venkataramana, Mallik of YSRCP, Rythu Coolie Sangham, Girijana Samkshema Sangham rushed to the divisional forest office and locked the offices.
Later, Prasanna Kumar and others demanded the government withdraw permissions given to excavate granite blocks. They alleged that the government is working for the benefit of rich people, but not for the common man. If they start mining here the streams will be polluted and tribals have to migrate to other places.
"The government is violating the environmental norms and handling over the forest lands to mining companies. We will fight on behalf of tribals and protect the forest lands," they said.
Later, they locked the divisional forest office and appealed the staff to protect environment and forests for future generations.
The government has issued licence and other permissions to excavate high quality granite from Bodikonda, which is in Buduruvada panchayat of Parvathipuram mandal in Vizianagaram district recently.
A corporate mining company got licence from the government to unearth granite in survey number 121 which spreads in 175 acres. Around 5,000 tribals are living in Boddavalasa, Tekilova, Bittara tonki and some other villages. Shifting cultivation and collecting forest produce like tamarind, fire wood and mangos are their livelihood. Now they fear that they would lose their huts cattle and need to migrate to plain areas and in search of work.