TTD to develop Tirupati with a touch of spiritual ambience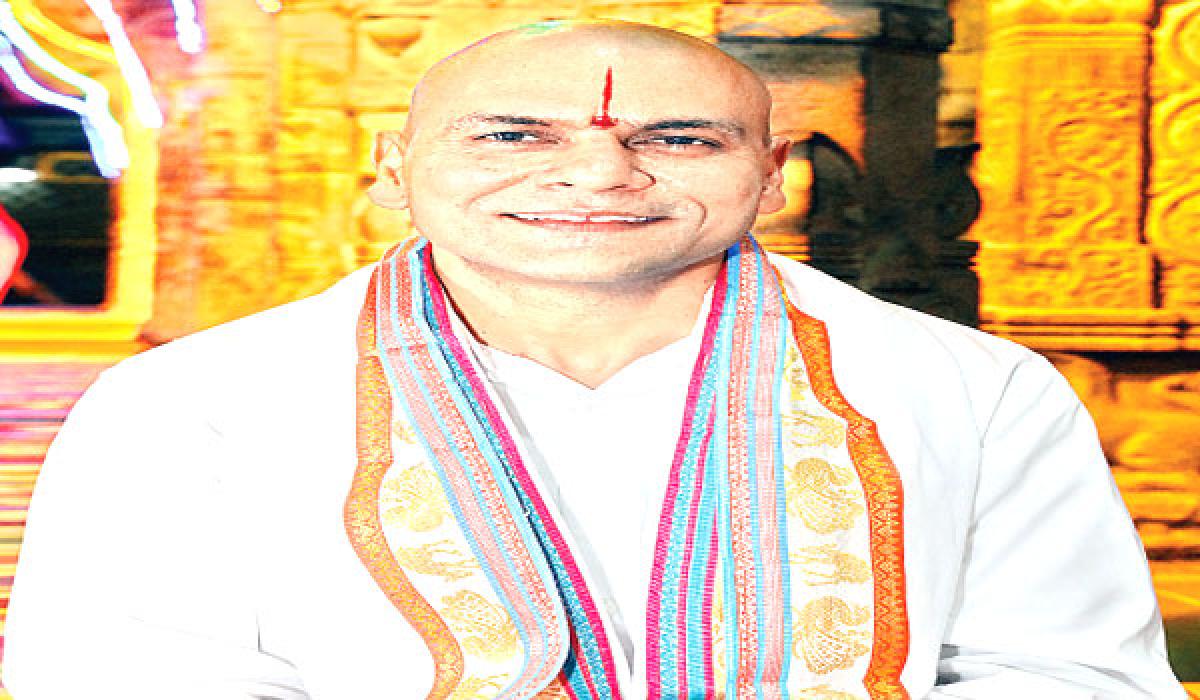 Highlights
The first thing that greet a pilgrim immediately after he lands in the temple city is stinking smell due to poor upkeep and sanitary condition. Be it bus stand or railway station, the devout pilgrims coming from far places with their families, bearing much strain, on a pilgrimage to Tirumala, the abode of Venkateswara, confront unpleasant environment quite contrary to the very nature of the place
Tirupati: The first thing that greet a pilgrim immediately after he lands in the temple city is stinking smell due to poor upkeep and sanitary condition. Be it bus stand or railway station, the devout pilgrims coming from far places with their families, bearing much strain, on a pilgrimage to Tirumala, the abode of Venkateswara, confront unpleasant environment quite contrary to the very nature of the place that is considered holy by the faithful.
Highlights:
Newly appointed EO Anil Kumar Singhal assures of TTD improving facilities at railway station, RTC bus stand and airport

Says these places should reflect the sacredness of the world famous pilgrim centre fulfilling the expectation of the devotees
Despite best efforts, officials of the civic body, Railway and APSRTC are unable to bring a change in the environment prevailing in their premises where thousands of pilgrims daily arrive from the nook and corner of the country.
Against the backdrop, newly appointed TTD Executive Officer Anil Kumar Singhal asserting that the TTD would chip in to improve things in the pilgrim moving areas i.e bus stand, railway station and also the airport is surely bring cheers to the denizens and also the scores of pilgrims from all over the globe arriving here.
Singhal in an informal chat with a group of reporters based in Tirupati disclosed here on Thursday that the TTD would help the government agencies i.e. APSRTC, Railway and also the Airport authority for improving the conditions in their premises for the sake of pilgrims. Accordingly, the TTD would take steps to develop facilities in a big way and do its best to bring a change in the environment of these places to reflect the sacredness of the world famous pilgrim centre, fulfilling the expectation of the devotees.
"The devotional people coming here are longing to see pious and a holy ambience," he said while explaining the need for TTD to involve in developing facilities for pilgrims in Tirupati, down the hills.He further said "from Alipiri, foot of the hill to Tirumala and on the holy hills, the TTD is taking care of the entire basic requirement of the pilgrims and saw it developed as world class holy centre.
Here in Tirupati also, TTD is bound to develop things for the sake of the pilgrims," he said giving enough indication that he would see Tirupati also be developed by TTD to avoid inconvenience to the pilgrims to make their journey to Tirumala a pleasant one. "They should face no difficulty at all anywhere be railway station, bus stand or any other places during their stay before leading to holy hills," he added.
By G Sridhar