Jagan a bankrupt leader, flays Devineni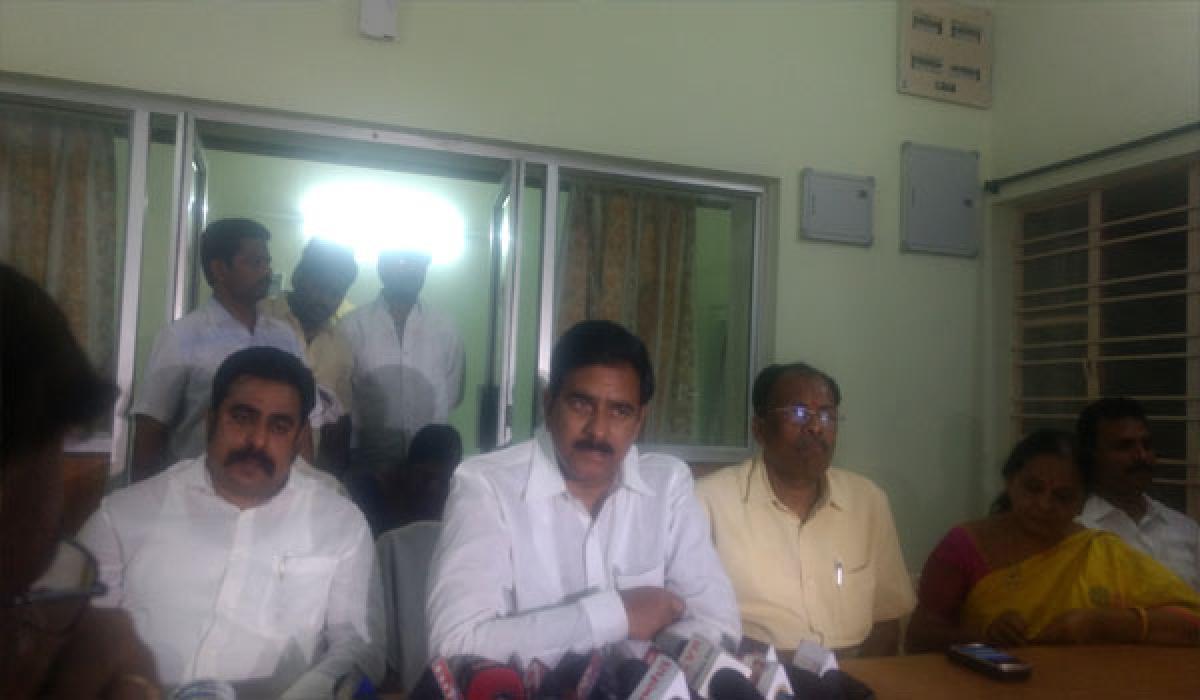 Highlights
Minister for water resources Devineni Uma Maheswara Rao came down heavily on Opposition leader YS Jaganmohan Reddy for his stance on irrigation projects. Speaking to the media contingent, in Tirupati on Saturday he said that Thotapalli project was completed and dedicated to the nation in 2015 and now Jagan claims that he would complete Thotapalli project after he becomes Chief Minister
Tirupati: Minister for water resources Devineni Uma Maheswara Rao came down heavily on Opposition leader YS Jaganmohan Reddy for his stance on irrigation projects. Speaking to the media contingent, in Tirupati on Saturday he said that Thotapalli project was completed and dedicated to the nation in 2015 and now Jagan claims that he would complete Thotapalli project after he becomes Chief Minister.
Highlights:
Says the Opposition leader lost credibility

Alleges that YSRCP leaders Rosaiah and Appireedy as brokers looted Mirchi Yard in Guntur for decades
"Anyone needs credibility in elections, which Jagan has lost. YS Rajasekhar Reddy could not complete Thotapalli project during his tenure yet his son says Reddy completed 90 per cent of works. Why Dharmana Prasada Rao and Botcha Satyanarayana, who were sitting on either side of him could not complete the remaining 10 per cent," he questioned.
He alleged that YSRCP leaders Appireddy and Rosaiah were the brokers in Guntur Mirch yard and looted the yard for decades. "Jagan never gave any statement from Lotus Pond on Mirch Yard. He enacts dramas in Guntur," Devineni lambasted.
"When government is working hard to complete Vamsadhara Phase-II works to give water through it by June 2018, Jagan is asking the contractors to stop works till he comes and finishes them," he noted.The minster termed Jagan as a bankrupt leader. "Whatever drama he enacts, people won't believe. Chandrababu Naidu is taking all steps to complete Polavaram in time," he stated and added that nobody can save Jagan from the 11 CBI and Enforcement Directorate cases.
He assured that government would complete all projects in the next two years. "Water will be given through lifts from Purushottapatnam project by August and it will be completed by November. Godavari-Penna interlinkage will also be completed," he assured.