Pratyeka Hoda Sadhana Samithi members' hunger strike foiled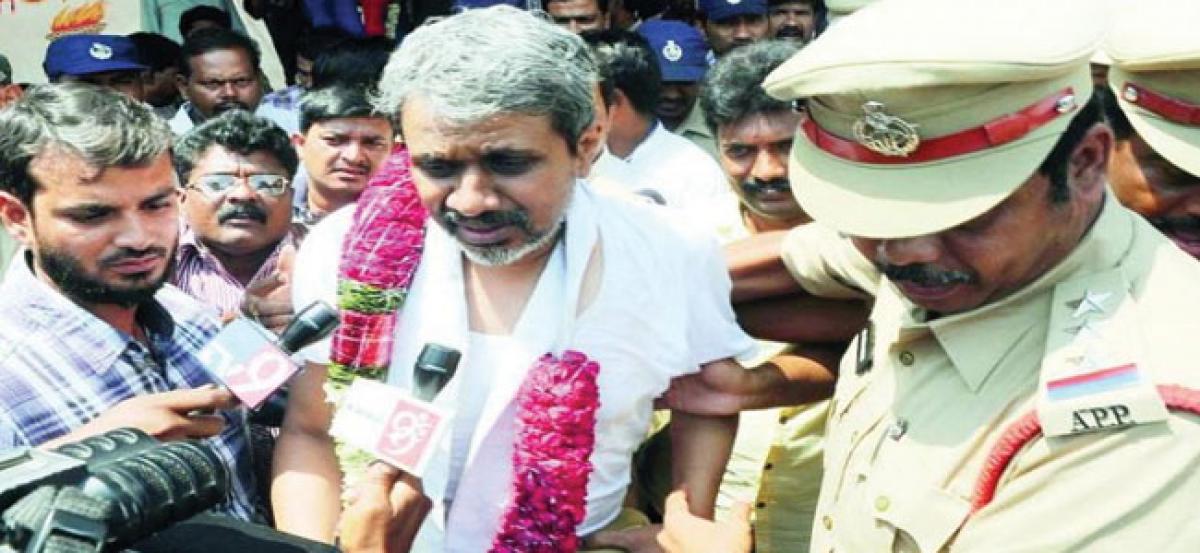 Highlights
Police foiled the Pratyeka Hoda Sadhana Samithi (PHSS) members 96 hours indefinite hunger strike here at Dharna Chowk on Thursday and shifted them to new government general hospital for providing better medical treatment.Sri Krishnadevaraya University Prof N Sada Siva Reddy sat on an indefinite hunger strike from Tuesday onwards and he said that police foiled the 96 hours indefinite hunger strike
Vijayawada: Police foiled the Pratyeka Hoda Sadhana Samithi (PHSS) members 96 hours indefinite hunger strike here at Dharna Chowk on Thursday and shifted them to new government general hospital for providing better medical treatment.
Sri Krishnadevaraya University Prof N Sada Siva Reddy sat on an indefinite hunger strike from Tuesday onwards and he said that police foiled the 96 hours indefinite hunger strike in view of Nava Nirmana Deeksha which is slated for Friday at Benz Circle.
He alleged that the Chief Minister had been conducting Nava Nirmana Deekshas without developing the state and not getting state share in combined assets from Hyderabad under Section 108 in AP Reorganization Act (APRA). He said that 11 people had sat in 96 hours strike demanding the BJP-led Union government implement the APRA properly because the Chief Minister had failed to exert pressure on the Union government due to political reasons in this regard.