Disputes over assets worth Rupees 1517.95 crore between AP, TS yet to be settl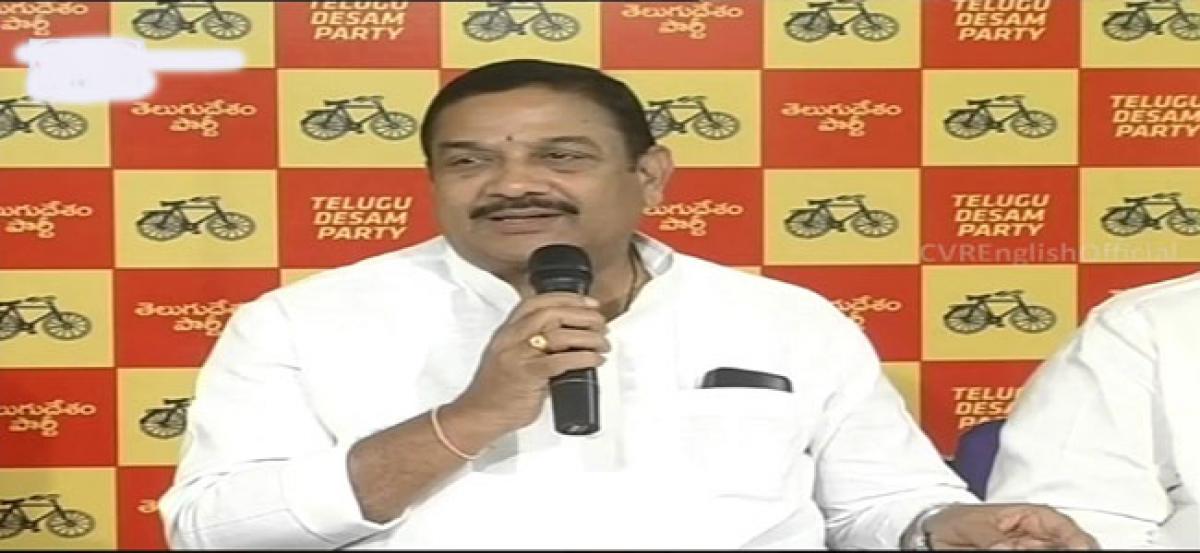 Highlights
Energy Minister K Kala Venkata Rao held a review meeting with APGenco officials at Secretariat on Friday over the progress of discussions between AP and Telangana Genco on the allocation of employees and sharing of properties between both the states. The officials briefed the Minister about the draft guidelines submitted to Sheela Bhide Committee on sharing of properties, liabilities and employees
Amaravati: Energy Minister K Kala Venkata Rao held a review meeting with APGenco officials at Secretariat on Friday over the progress of discussions between AP and Telangana Genco on the allocation of employees and sharing of properties between both the states. The officials briefed the Minister about the draft guidelines submitted to Sheela Bhide Committee on sharing of properties, liabilities and employees between the two States, where there was no action from the committee.
They said that the Telangana employees working in AP have requested the government on September 1, 2016 to repatriate them to their own State to which the AP government reacted positively and as per the suggestions of Sheela Bhide Committee, they were transferred to those institutions which comes under schedule 9 and issued a GO (No.2066) on 26 September, 2016.
The officials told the Minister that the disputes between both the States over assets worth Rs 1517.95 crore are yet to be settled. There are differences still looming large between both the States over loans, power generation and distribution, they said. The Minister enquired over the progress of works of ongoing solar and four other major power projects.
He asked the officials to ensure quality constructions. The officials informed the Minister that quality steel from SAIL and Tata Steels would be procured. Prinicipal Secretary Ajay Jain, APTransco and Genco Managing Director K Vijayanand and other officials were present.