Rain lashes Nellore, Kadapa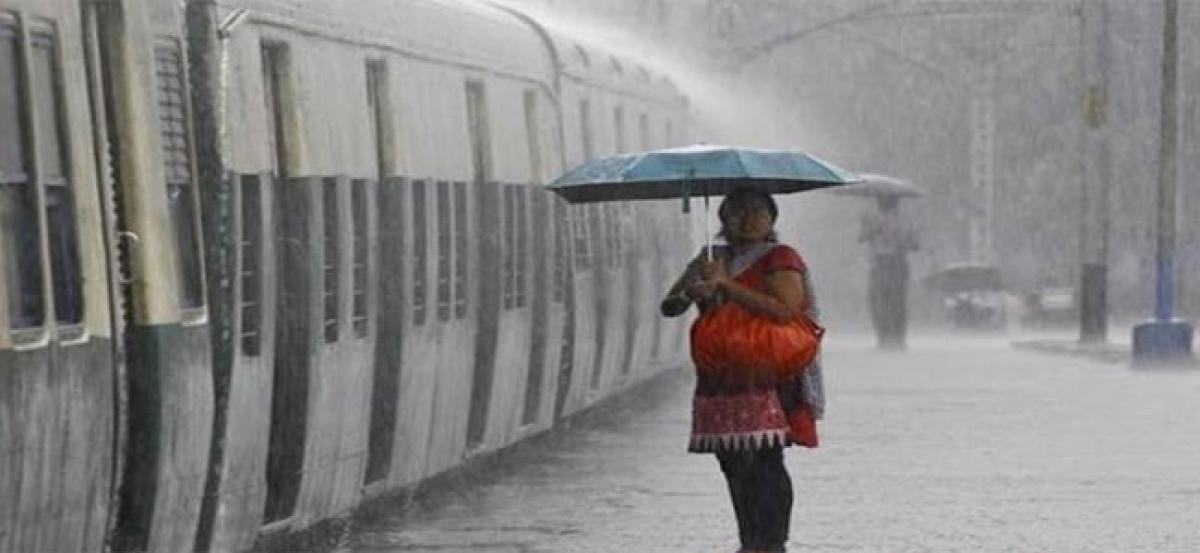 Highlights
Nellore had a sigh of relief with rainfall on Friday evening due to active monsoon. The district has been facing scorching heat conditions even after severe summer up to May end. IMD had warned that the coastal districts would get heavy to very heavy rains on Friday and Saturday and giving hopes on the predictions rains started
Nellore/ Kadapa: Nellore had a sigh of relief with rainfall on Friday evening due to active monsoon. The district has been facing scorching heat conditions even after severe summer up to May end. IMD had warned that the coastal districts would get heavy to very heavy rains on Friday and Saturday and giving hopes on the predictions rains started.
Thick clouds hovered on city and other parts of the district lashed rains at many parts in the evening. People and farming community were happy with at least some spells of rain as the district had witnessed no single rainy day during 2016 and up to now. A slight relief to the farmers of Kadapa was provided as there were good rains witnessed across the district on Friday.
According to the information provided by meteorological department there was over all 42.7mm rain fall received on Friday. Apart from Kadapa division, Rajampet received 11.5 mm and Jammalamadugu 14.5mm. Agriculture department officials said this rain will help the farmers for planting seeds in Kharif season.
For last one week though the temperatures were hovering around 37-38 degrees still the heat conditions were prevailing in the district with sultriness and suffocation. Finally, rainfall activity gave a relief to the population.