Urban SP transfer not unexpected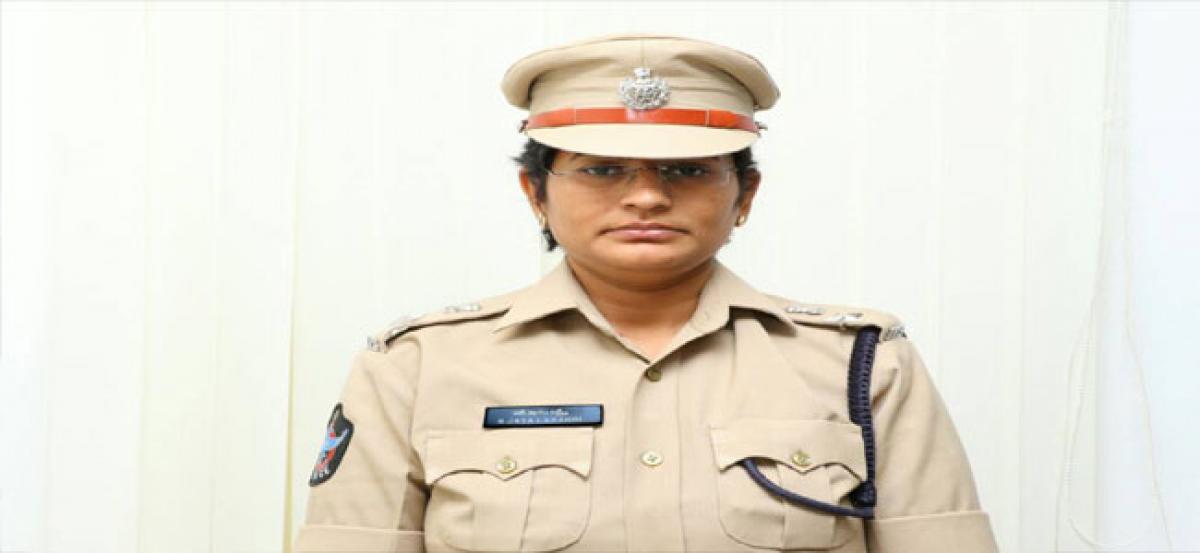 Highlights
The transfer of Tirupati Urban SP R Jayalakshmi, who is the first woman to work as the SP of the urban police district which was created seven years back, was not unexpected and had been very much in the air, for the past few months. The lapses during VVIP visits coupled with poor handling of the farmers stir in Yerpedu
Tirupati: The transfer of Tirupati Urban SP R Jayalakshmi, who is the first woman to work as the SP of the urban police district which was created seven years back, was not unexpected and had been very much in the air, for the past few months. The lapses during VVIP visits coupled with poor handling of the farmers stir in Yerpedu, before 16 of them (farmers) were mowed to death in a gory accident two months back, ultimately led to her being transferred early without any posting despite some of her commendable measures particularly in the areas of protection of women and children.
Highlights:
Jayalakshmi transferred within 13 months of her tenure

Her handling of VVIPs visit and farmers stir drew flak

She took concrete steps for women safety and protection of children
It was during the mega Indian Science Congress meeting here this year she faced the ire of Chief Minister N Chandrababu Naidu after Union Minister of State for Science and Technology Y Sujana Chowdary complained to him after the police refused to allow him to the venue of the inauguration of Children Science Congress at Sri Padmavathi Mahila University.
However, she was mainly responsible for the smooth conduct of the major event without any incidents. During the visit of another VIP Sri Lankan President to Tirumala, he was made to wait in the car after darshan near the temple as the driver was away, which also drew flak and reported widely in the media, last year.
Further, she was criticised for reaction to Munagalapalem farmers who were fighting against the sand mafia when they tried to meet her at Yerpedu police station two month back in April. The farmers waited outside the police station gate, after Jayalakshmi left asking them to report the matter to local revenue and police, they were met with the gory accident in which 16 of them died.
The Left parties strongly condemned Jayalakshmi and alleged that she acted insensibly and even sought a case booked against her for the death of the farmers. This apart, her confrontation with YSRCP district president and MLA K Narayana Swamy at SVRR mortuary, where the farmers bodies were brought for post mortem in front of the public also added to her adversity which ultimately led her transfer within 13 months of her stint as SP here.
However, Jayalakshmi during her short stint of 13 months here as SP took some concrete steps for women safety and protection of children and also helped few hundred poor children get good education. She introduced a new system of tagging children of pilgrims during annual Brahmotsavam at Tirumala to help to trace them in case they go missing during the huge congregation. The tag tied to wrist has the details of the child and also police helpline number.
By G Sridhar