71 high-rise buildings in Vizag have no fire approval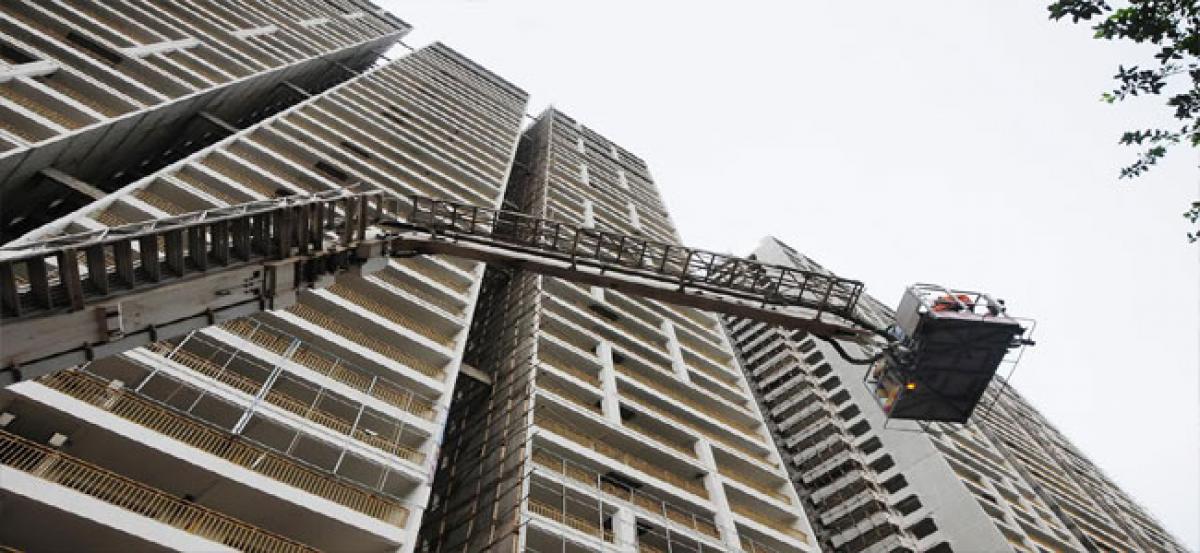 Highlights
The high-rise buildings in the city are not safe from fire mishaps, according to additional director of fire services P Venkatramana. He told reporters here on Sunday that around 71 high-rise buildings are yet to obtain NOC (no objection certificate) from the department of fire. Ramana said the classification such as hospitals, schools, shopping malls and apartments is yet to be done, but these b
Visakhapatnam: The high-rise buildings in the city are not safe from fire mishaps, according to additional director of fire services P Venkatramana. He told reporters here on Sunday that around 71 high-rise buildings are yet to obtain NOC (no objection certificate) from the department of fire. Ramana said the classification such as hospitals, schools, shopping malls and apartments is yet to be done, but these buildings have not fulfilled the required fire safety norms.
He said the government has created a Legal Cell for the fire department and have appointed a public prosecutor. About 54 cases have been booked in the city and about 600 in the state.
Stating that the fire NOC needed joint inspection by different departments, he said there has been lack of coordination between the departments and the Chief Minister has initiated the online application process under the e-Pragati programme. This will give transparency and accountability and will be in public domain.
Exhibiting latest equipment Bronto Sky-lift at the Lansum's Oxygen Tower project, the tallest building in the state, Ramana said the sky-lift is one of its kind in the state and which was procured from Finland. It can reach up to 54 metres. But with buildings such as Oxygen Tower which is over 100 metres, the department has proposed for a sky-lift that can reach 125 metres.
The department has also proposed to deploy two such sky-lifts in Guntur and Vijayawadaa, he said.According to him, the department was also focussing on strengthening the fire task force.Taking lessons from the Hudhud super cyclone that hit Visakhapatnam in 2014, the Chief minister asked the department to build a quick reaction task force on the lines of NDRF.
At present, the department has a 14-member task force in every district trained to handle all types of disasters from fire to floods and from building collapse to train accidents.The teams are being trained by specialised institutes in batches and there is a proposal to purchase equipment to the tune of Rs 30 crore under the World Bank AP Recovery project, the fire official said.