Farmers Stage Big Dharna at CRDA Office in Amaravati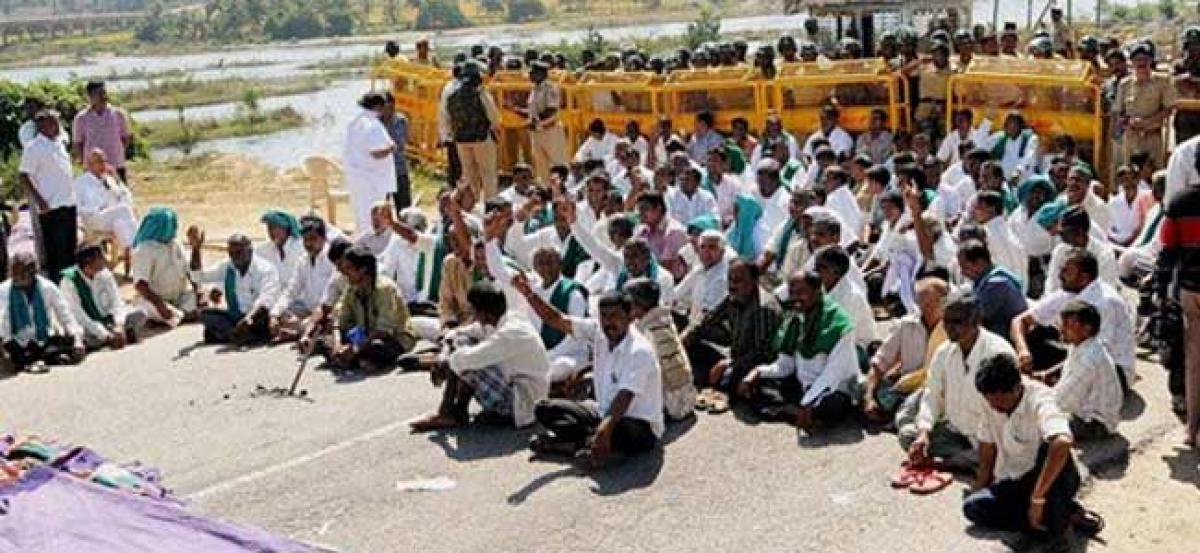 Highlights
Farmers staged a big dharna in front of the CRDA ( Captial Region Development Authority) office in Amaravati demanding to withdraw the notification issued for
Amaravati: Farmers staged a big dharna in front of the CRDA ( Captial Region Development Authority) office in Amaravati demanding to withdraw the notification issued for the acquirement of their lands to take up Inner Ring road works in the new capital area.
Some farmers spewed venom against Chief Minister N Chandrabau Naidu for the government fresh plan to take another 24,000 acres of fertile lands from the farming community. Government already occupied 33,000 acres of land for the purpose of new capital. The displaced were already facing hardships as they got raw deal in the land acquirement process, they alleged.
The agitating farmers threatened that they will knock the court doors if the government take lands forcefully. The families of the displaced will lose their livelihoods , they said.