ACB conducts raids on welfare hostels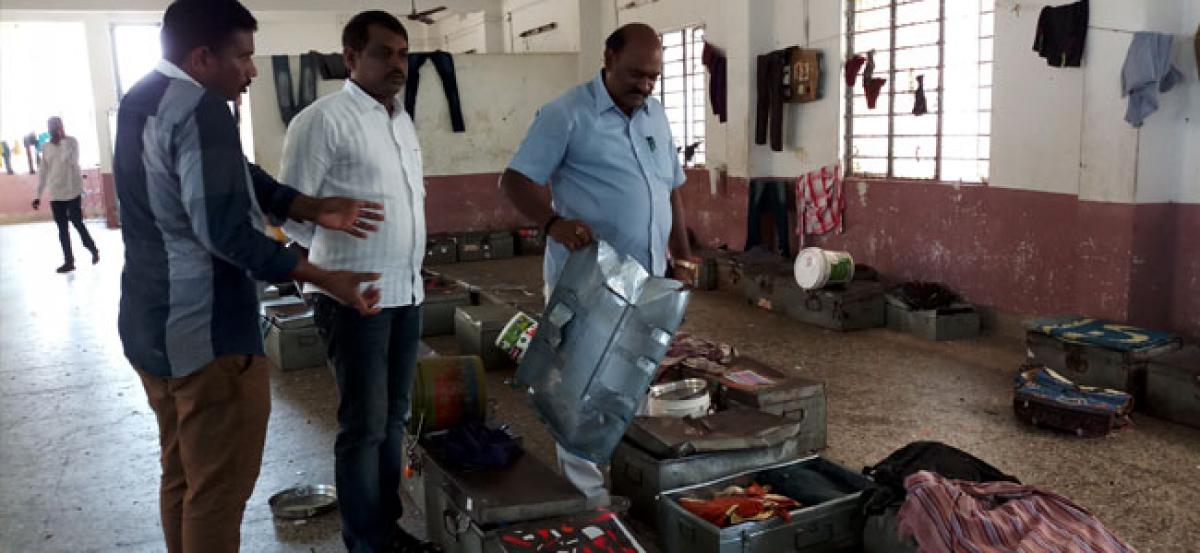 Highlights
The Anti-Corruption Bureau (ACB) officials simultaneously conducted raids on BC Welfare Hostel in Eluru and Social Welfare Girls
Eluru: The Anti-Corruption Bureau (ACB) officials simultaneously conducted raids on BC Welfare Hostel in Eluru and Social Welfare Girls Hostel in Gundugolanu village in Bhimadole mandal on Wednesday. The officials during the raid found irregularities in two hostels.
The ACB officials led by DSP P Gopalakrishna conducted the raid at BC Welfare (boys) Hostel at Powerpet in Eluru city. The officials found that there was no proper maintenance of registers in the hostel. They also found differences in the stock of rice, cereals, salt, palm oil, eggs. When the officials raided, 60 students are there in the hostel out of 85 students noted in the registers. The hostel accommodates Class III to IX students in the hostel. In all, 15 students' bio-metric was not recorded, it is revealed in the register.
Hostel welfare officers B Krishna Rao told the officials that this issue was brought to the notice of higher officials several times.
The ACB team visited the Social Welfare Girls Hostel at Gundugolanu village in Bhimadole mandal. The officials found that there are 95 girl students in the hostel and the hostel building is in a dilapidated condition. DSP Gopalakrishna said that the building may collapse at any time and the girl students are sleeping in the nearby school. The four bathrooms are not properly maintained and the toilets also in a bad condition.
Speaking to the media after inspection, DSP Gopalakrishna said that the condition of welfare hostels is very poor and the ACB would submit a report to the government for further action.
He said that the ACB found no responsibility and transparency among the officers and staff of these hostels. It is also evident that no higher official visited the hostel once in a year. He said the complete report would be submitted to the District Collector and government recommending action against the hostel officials and staff. ACB CI UJ Wilson and other staff participated in the raids.