Plastic garbage poses threat to wild cats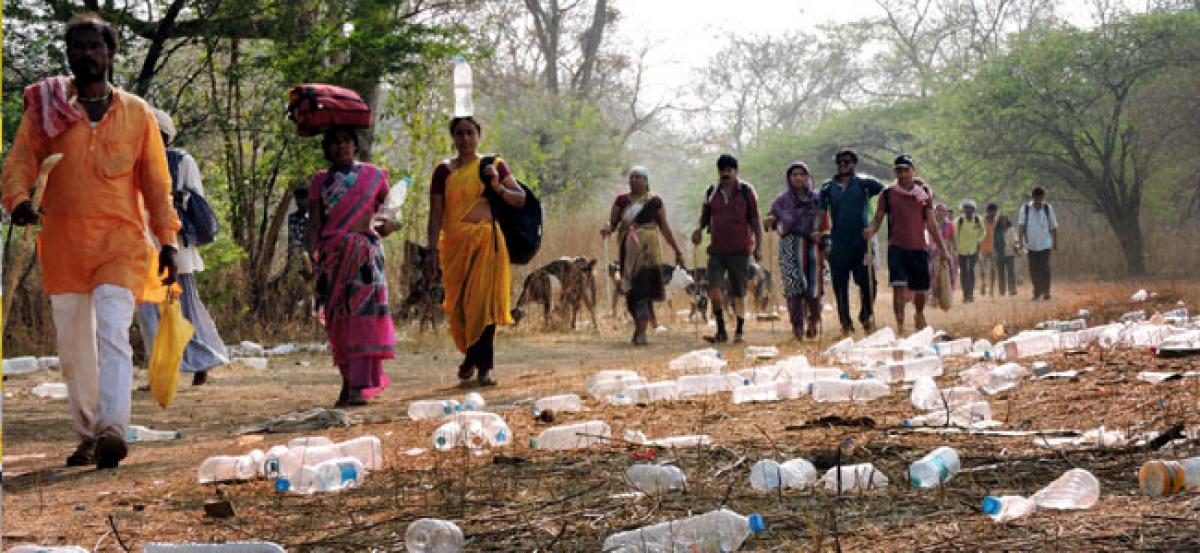 Highlights
Plastic sachets discarded by travellers on foot to Srisailam temple from Karnataka and Maharashtra proved to be a bane to
- Plastic sachets and water bottles discarded by travellers on the 50 km forest route in Srisailam
- It was estimated around 8 lakh travellers trekked to Srisailam on foot for Sivaratri
Atmakuru: Plastic sachets discarded by travellers on foot to Srisailam temple from Karnataka and Maharashtra proved to be a bane to the tigers in the Nagarjunasagar-Srisailam Tiger Reserve. At least eight lakh travelled on foot in 10 days to the temple for Sivaratri.
Food and drinking water sachets provided by donors to those travelling on foot have been discarded all along the 50 km-long forest route. A majority of travellers are from Karnataka.
Also found were empty plastic drinking water bottles and empty sachets of alcoholic beverages. Moreover, influx of so many people put heavy pressure on the scarce drinking water sources in the forest area.
Huge quantity of plastic waste was found in Nagaluti Veerabhadralayam, Korkela Konda, Pechchervu, Sitamma Bavi, Bheemuni Kolanu and so on. Wild cats devouring on the plastics might undergo abortions.
M Sathya Peter