Power T&D losses come down: Dora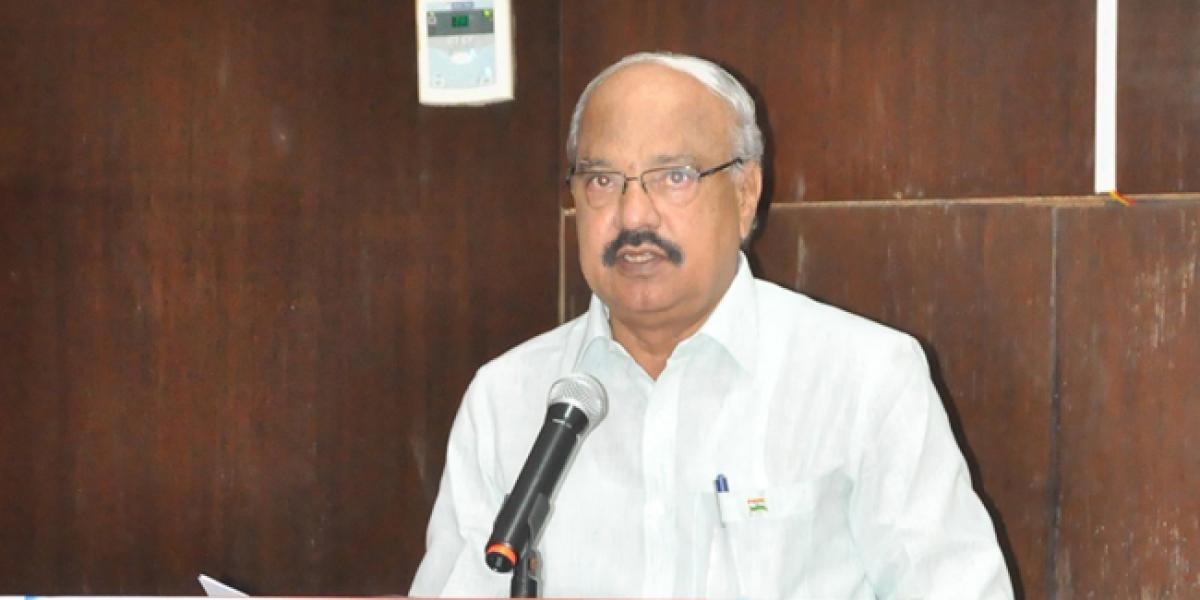 Highlights
HY Dora, Chairman and Managing Director of APEPDCL, said that with the collective efforts of the employees and engineers, the transmission and distribution losses have been brought down to 499 and it was a great achievement
Visakhapatnam: HY Dora, Chairman and Managing Director of APEPDCL, said that with the collective efforts of the employees and engineers, the transmission and distribution losses have been brought down to 4.99 and it was a great achievement.
The CMD unfurled the National Flag and took the salute of APTS wing of the APEPDCL at the Independence Day celebrations on Wednesday. Speaking on the occasion, Dora said that under Deena Dayal Upadya Grama Jyothi Yojana scheme, Rs 281.46 crore was sanctioned for rural electrification programme to the Discom.
Under the programme, 100 per cent houses were electrified in the five districts of APEPDCL, he added. Under the Integrated Power Development programme for the development of cities, an overall budget of Rs 318.01 crore was allotted for 36 cities in the jurisdiction of the Discom.
Under DDG programme, 228 agency villages of Visakhapatnam and Srikakulam were covered with solar power connectivity and given solar power to 5,410 houses in the agency areas and further 222 Girijan households were connected with solar power with the assistance of the Central government funds of Rs.19.34 crore, the CMD explained about the activities of the Discom.
Speaking about the solar rooftop development, Dora said that 1,126 solar rooftop units were synchronised so far with a capacity of 21 megawatts. And 11 MW more capacity would be achieved by the end of December 2018.
At the end of the programme, the CMD distributed the prizes to the winners in sports and games organised by APEPDCL Sports Council and also prizes to the participants in cultural programmes.
Directors of APEPDCL B Seshu Kumar and TVS Chandrasekhar and Chief General Manager (HRD) P Nageswara Rao were present.
Caption: CMD of APEPDCL HY Dora addressing the Independence Day celebrations in Visakhapatnam on Wednesday