30 cr spent on development works, says Muralimohan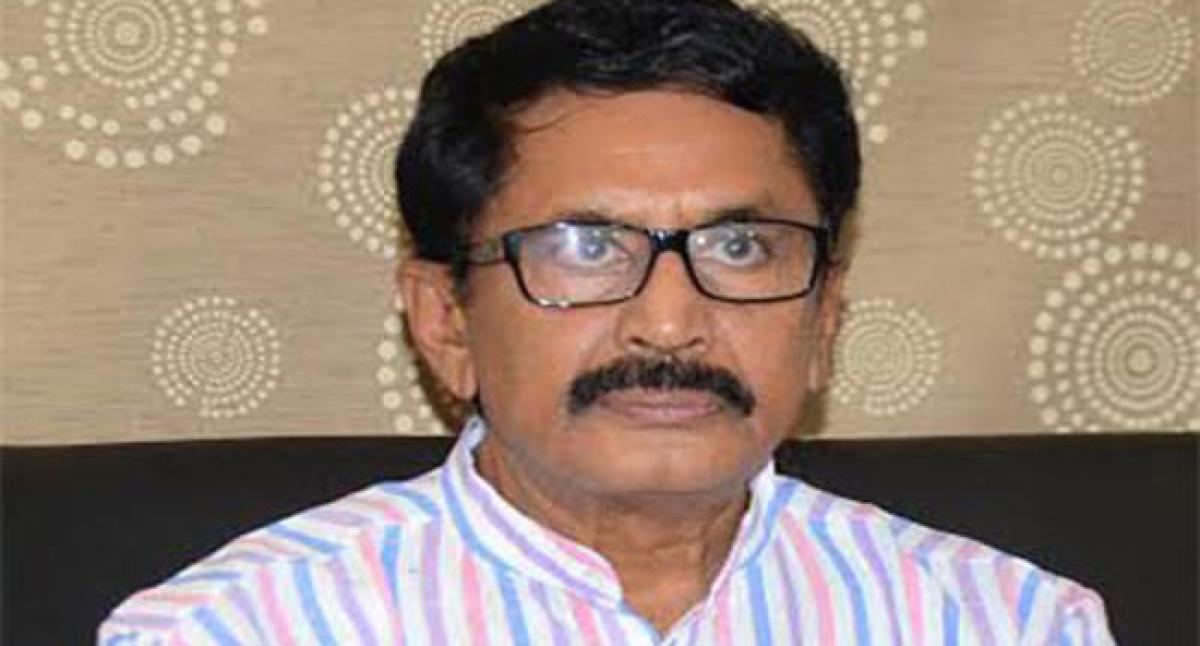 Highlights
MP Maganti Muralimohan said that since four years Rs 3003 crore was spent for various development activities in the seven Assembly constituencies in Rajamahendravaram Parliamentary constituency
Rajamahendravaram: MP Maganti Muralimohan said that since four years Rs 30.03 crore was spent for various development activities in the seven Assembly constituencies in Rajamahendravaram Parliamentary constituency. Of the total amount, Rs 19.77 crore was sanctioned from MP Lads (Local Area Development Scheme) and Rs 11.53 crore from NREGS and ONGC's Corporate Social Responsibility.
Speaking to The Hans India here on Tuesday, he said that some important allocations include: Rs 60 lakh for blood bank in Government General Hospital, Rs 75 lakh for the construction of new building for Gowtami Regional Library, Rs 30 lakh for additional rooms in Government Homoeopathy College and Rs 50 lakh for Police Convention Centre.
The MP said that night landing facility was provided at Rajamahendravaram airport during Godavari Maha Pushakaraalu-2015 and after expansion of the runway big aircrafts such as Boeing and 320 were also landed and the airport is having the longest runway in the state.
He said that two more platforms are coming up in addition to the existing three platforms in the town railway station, five fly-overs at an estimated cost of Rs 652 crore also sanctioned at Diwancheru, Lalachervu, Morampudi Junction, Vemagiri Junction and Jonnada Junction to ease the traffic movement on the national highway 16.
Moreover, a Science Museum will be coming up at an estimated cost of Rs 16 crore under the aegis of National Council of Science Museum in five acres land, he said. Medical camps were conducted in Kovvuru, Nidadavolu, Rajamahendravaram.
As many as 200 persons from the constituency were sent for free knee surgeries in BIRRD Hospital of TTD. An MoU was signed with GSL Medical College to purchase a cancer screening test vehicle to identify the disease in the preliminary stage with MP Lads, which helps the people to undergo test freely.
GSL Medical College will provide doctors and other staff. Various development works were executed in the adopted villages of Sanjeevapuram in Gopalapuram Assembly constituency, Rangapuram in Anaparthi Assembly constituency and Hundeswarapuram of Rajanagaram Assembly constituency, the MP added.