86 cases resolved in National Lok Adalat in Tirupati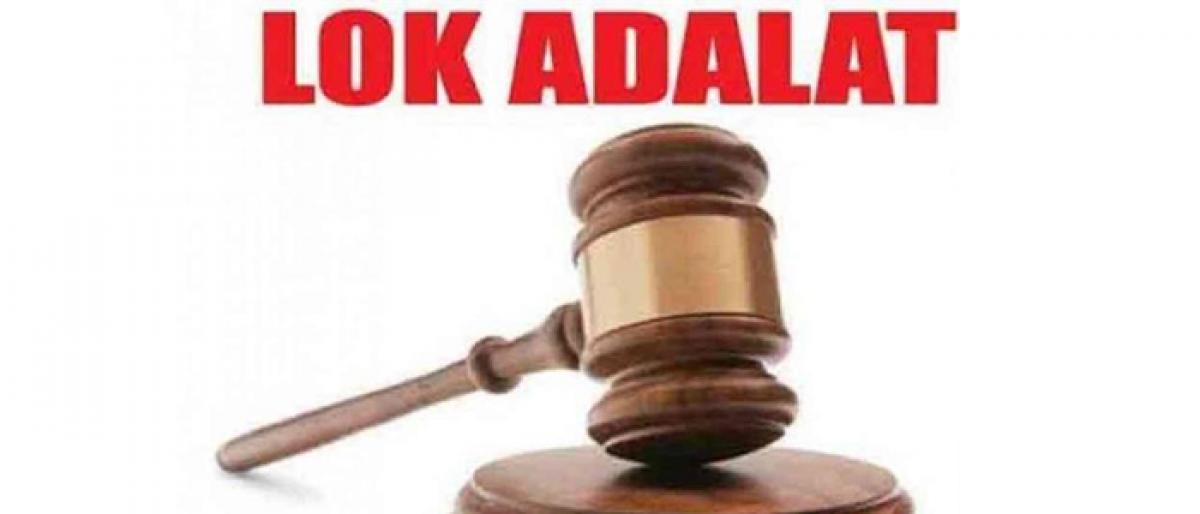 Highlights
As many as 86 cases were settled in the National Lok Adalat held in the court premises here on Saturday
Tirupati: As many as 86 cases were settled in the National Lok Adalat held in the court premises here on Saturday.
Principal District Judge and DLSA Chairman Junaid Ahmed Moulana inaugurated the National Lok Adalat in which five benches were set for hearing the cases.
In all, a total of Rs 2.75 crore was awarded in the Lok Adalat held under the aegis of Mandal Legal Services Authority (MLSA) headed by III Additional District Judge C Purushottam.
The five benches were headed by IV Additional District Judge G Ramagopal, X Additional District Judge G Anwar Bash, Principal Senior Judge D Yedukondal, Additional Junior Civil Judge G Sivaprasad Yadav and V Additional Munsif Magistrate MVS Prabhakar.
Judges SV Narasimha Raju, Ramachandrudu, Sobharani, Gopalakrishna, Sowjanya, Tirupati Bar Association President Vasudevaraju and advocates were present.