Youth fest concludes at Sri Padmavathi Mahila Visvavidyalayam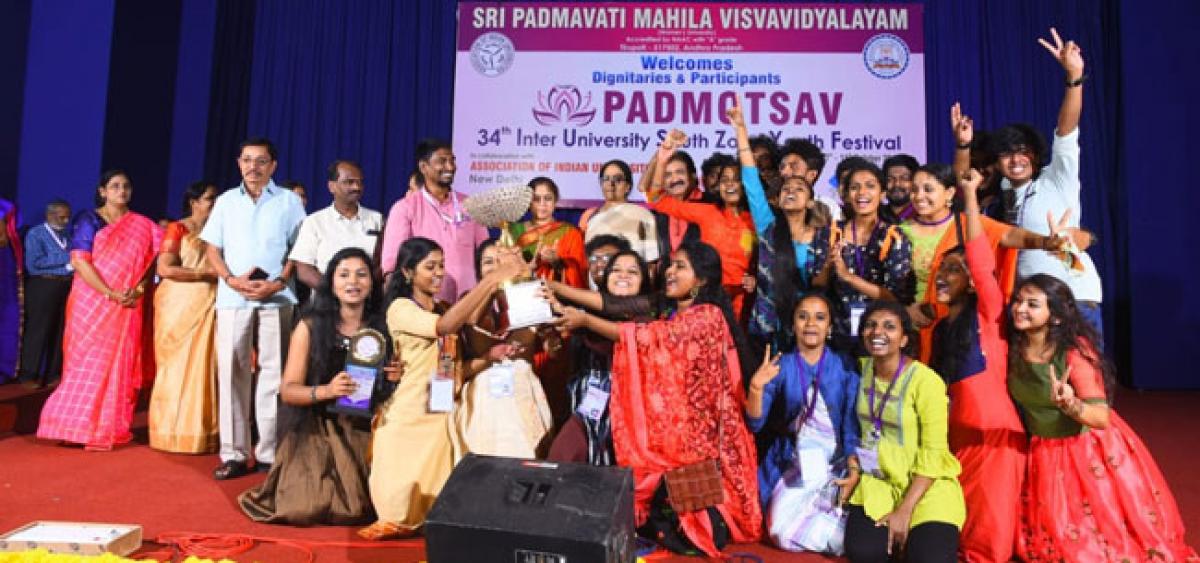 Highlights
Dr Ananda Shankar Jayant, a renowned classical dancer and recipient of Padma Shri Award, has participated as a chief guest for valedictory of the 34th InterUniversity South Zone Youth Festival at Sri Padmavathi Mahila Visvavidyalayam SPMVV here on Thursday
Tirupati: Dr Ananda Shankar Jayant, a renowned classical dancer and recipient of Padma Shri Award, has participated as a chief guest for valedictory of the 34th Inter-University South Zone Youth Festival at Sri Padmavathi Mahila Visvavidyalayam (SPMVV) here on Thursday. Speaking on the occasion, Ananda Shankar exhorted students to practice any art form like dance, music and singing till the end of their lives.
"Practicing art will mould you as good human beings and establish new contacts," she stated and appreciated the students for showcasing their talents in the youth festival. Dr Jayant called upon the students not to lose confidence in adverse conditions and advised them to come out of the situation by practicing fine arts.
The University of Kerala bagged the overall championship in the five-day cultural festival in which 1,250 students from 33 universities participated. Gulbarga University from Karnataka was the first runner up and second runner up was University of Calicut.
SPMVV Vice-Chancellor Prof V Durga Bhavani has stated that inter-varsity cultural competitions will bring out the innate talent of the students. Association of Indian Universities (AIU) Joint Secretary Sampson David also spoke.