Power, water, food major concern in cyclone affected villages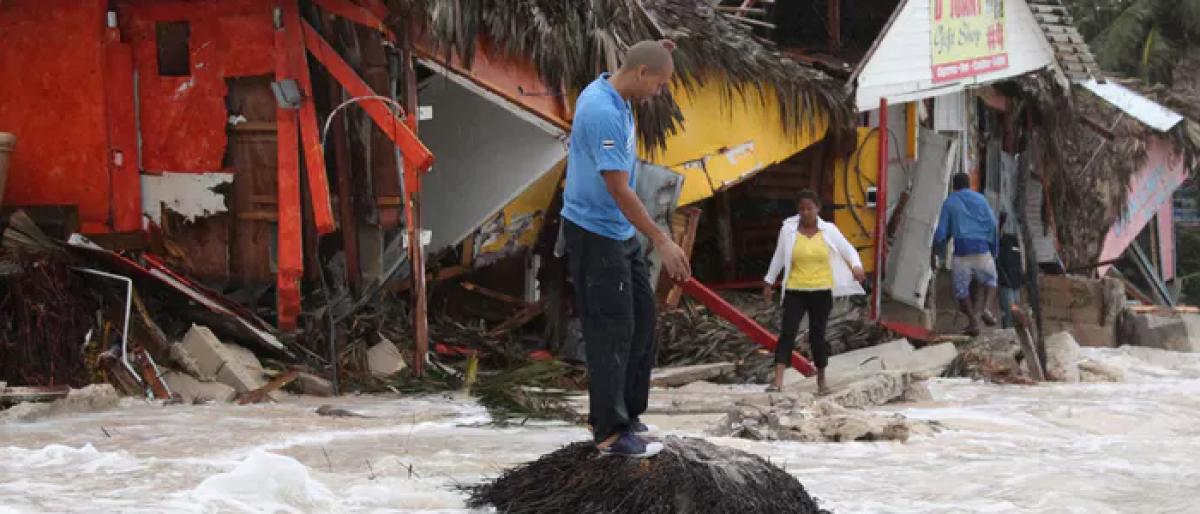 Highlights
Power, water and food supply is the major concernin all flood affected villages in Srikakulam Officials of various departments are neglecting ground level realities by attending protocol duties as ministers and IAS officers are inspecting affected spots these facts are being revealed when The Hans India toured inaffected areas in Palasa and Vajrapukotturu mandals on Sunday
SRIKAKULAM: Power, water and food supply is the major concern in all flood affected villages in Srikakulam. Officials of various departments are neglecting ground level realities by attending protocol duties as ministers and IAS officers are inspecting affected spots these facts are being revealed when The Hans India toured inaffected areas in Palasa and Vajrapukotturu mandals on Sunday.
Safe drinking water supply stopped due to powerproblem for the last five days since Wednesday (on 11) in all thevillages in the wake of Titli cyclone active movement and it makesland fall on 12 October early hours leaving huge damage.
Residents of Boddapadu, Mathanapalli, Neelavathi, Gurudasupuram, Chinnamamidimettu grama panchayats in Palasa mandal and Pallesaradhi, Gollapadu,Bathupuram, Dokulapadu, Chinavanka, Kidisingi, Nuvvalarevu, Laxmipuram, Garudakhandi grama panchayats in Vajrapukotturu mandal are still facing trouble to get water and food.
'No official visited our village till Sunday noon except local MLA who also makes an eyewash visit, power water supply yet to restore in our village' M.Rama Rao, T.Sanyasi Rao, K.Dhusyanth of Boddapadu, Bathupuram and Ramakrishnapuram villages told The HansIndia.
'We are demanding officials to provide atleast one generator for each village with diesel and kerosene to restore power supply and to lit lights in our houses as we are in dark for the last five days' Pothanapalli Kameswara Rao of Boddapadu village poured their woe'Each farmer cashew and coconut should be paid yearly earning on one acre for five years period as compensation as five years time is required for their revival' demanded human right forum state vice president, K.V.Jagannadha Rao.