CBI probe demanded into AgriGold scam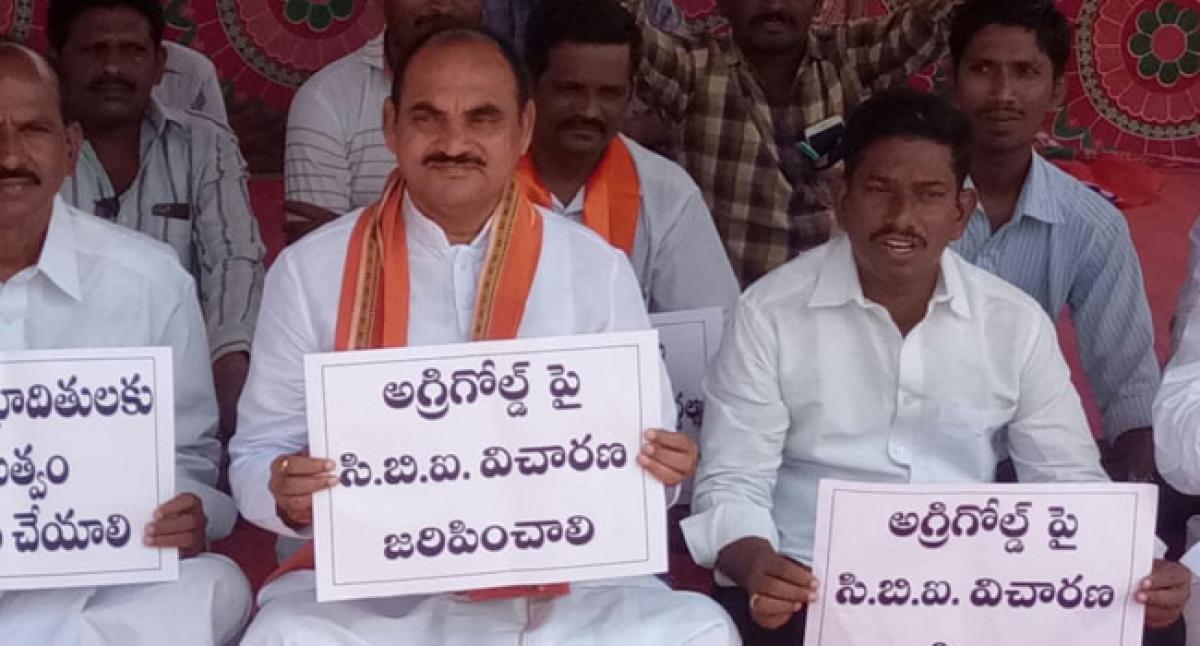 Highlights
BJP workers staged a demonstration in support of AgriGold victims under the leadership of BJP district president Ankal Reddy here on Thursday
Anantapur: BJP workers staged a demonstration in support of AgriGold victims under the leadership of BJP district president Ankal Reddy here on Thursday.
Speaking on the occasion, Ankal Reddy demanded that the TDP government should order for a CBI probe into the infamous financial scandal involving some 13 lakh victims throughout the country.
He said that the government is scared to order the probe as several Ministers are involved and would go to jail if CBI undertook investigation. He said that the government must take over lands located in Amaravati belonging to the AgriGold company.