LHMS brings down burglaries in captial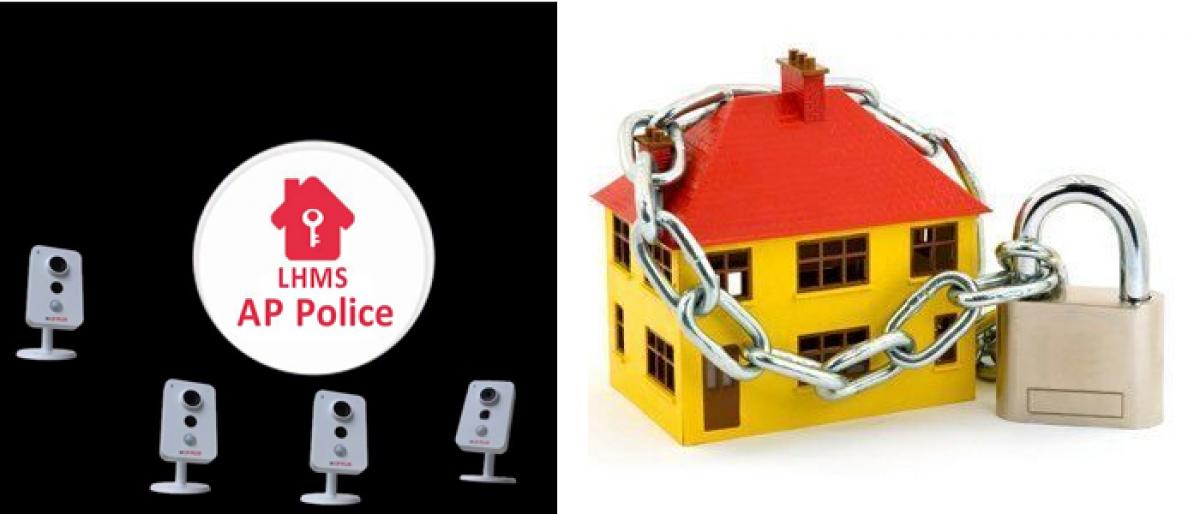 Highlights
With the initiative taken by the City Police Commissioner to control housebreaking offences by the offenders, the department has taken extensive measures to get the situation under control
Vijayawada: With the initiative taken by the City Police Commissioner to control house-breaking offences by the offenders, the department has taken extensive measures to get the situation under control.
The department has implemented Locked House Monitoring System (LHMS) in the limits of the Vijayawada Police Commissionerate, which has been getting a good response from the denizens.
Deputy Commissioner of Police Crime B Raja Kumari, speaking to the Hans India, said that as many as 395 house owners so far utilised the services of the LHMS since September 2017 in the city limits to secure their valuables form house-breaking offenders when the house owners are away on short tours.
She said that about 75 Closed Circuit Cameras are available for LHMS under the Vijayawada Police Commissionerate limits, and about 19,000 people have registered for LHMS and about 75 requests are pending.
The DCP appealed to the people of Vijayawada to make better use of LHMS to safeguard their property while they are away. She said that LHMS service would be available for android mobile phone users.
When a request is made through the app, the department personnel would install a temporary Wi-Fi modem and a wireless motion recording camera unit at the house, she said and added that crime rate has come down by 25 percent, after introducing LHMS.
She also said that home owners can download the LHMA AP Police app through Google playstore register by giving details and their residential address.
A request can be placed through the App, and the LHMS team will visit the house and install the equipment and monitor the house in their absence from the police control room.
The DCP further said that jewellery and valuables should be kept in bank lockers and house owners should set up Burglar Alarm system to get an alert when house-breaking offenders enter the house.
However, the department was implementing beat system to prevent crime and robberies, besides Rakshak vehicles ply to all nook and corners in the city.
Night beat officers were checking vehicles to control untoward incidents and to maintain peaceful atmosphere in the city, she added.