GITAM to host CHRO national meet on Nov 24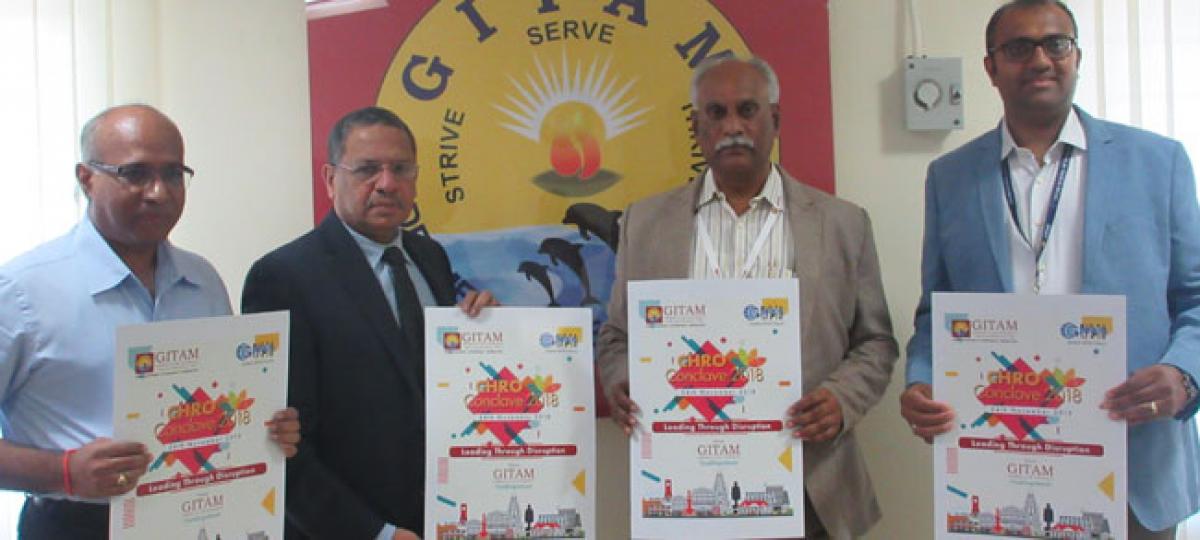 Highlights
GITAM University is hosting Chief Human Resource Officers CHRO National Conclave on the theme of Leading through Disruption on November 24 One of the noted global nonprofit professional organization, Global Workforce Management GWFM and GITAM School of International Business GSIB jointly organising the conclave
Visakhapatnam: GITAM University is hosting Chief Human Resource Officers (CHRO) National Conclave on the theme of 'Leading through Disruption' on November 24. One of the noted global non-profit professional organization, Global Workforce Management (GWFM) and GITAM School of International Business (GSIB) jointly organising the conclave.
GITAM University Vice Chancellor Prof M S Prasada Rao launched the conclave websitewww.chro.gitam.edu here on Thursday along with Pro Vice-Chancellor Prof K SivaramaKrishna, Convenor Prof Raja P Pappu and Co-convenor Prof D Ravinadh.
The CHRO Conclave-2018 Convenor Prof Raja P Pappu informed that the CHRO's from prominent industries, corporate companies are participating in the conclave to address the HR professionals on current scenario of HR.
The CHRO conclave is also focussing on issues like talent wars, re-tooling HR with specialty disciplines that can help manage complexity, expanding HR portfolio, challenges, he said.
The placement officers from Andhra Pradesh, Telangana State and Karnataka are also participating in the conclave to interact with HR professionals, he added.