Kidney disease research center proposed at Palasa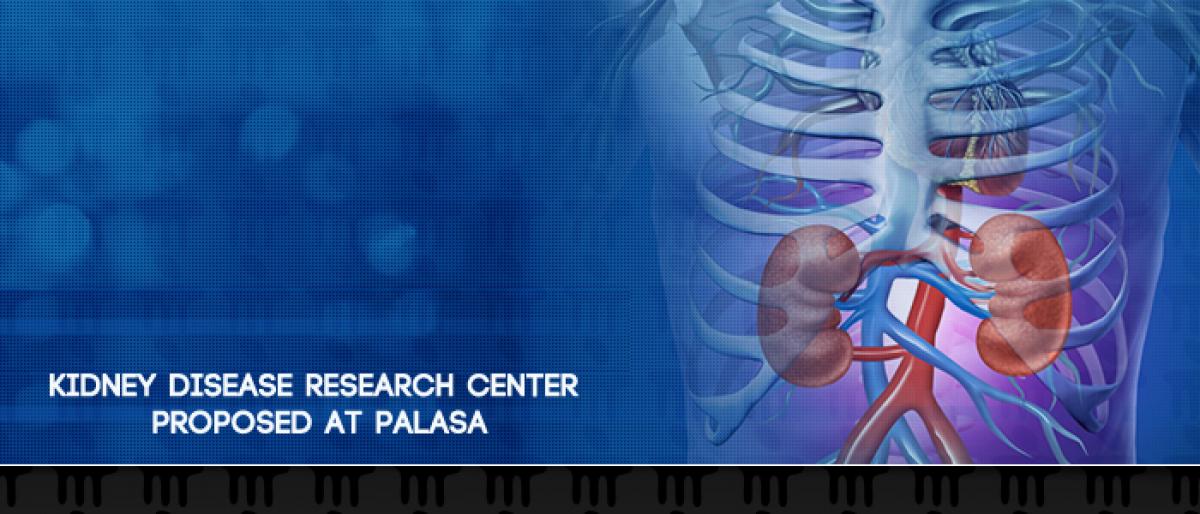 Highlights
State government has decided to establish a research center at Palasa to study on kidney diseases in Uddanam areas After tour of Jana Sena chief, Pawan Kalyan who rose the kidney diseases issue state government has been making series of steps
Palasa MLA initiated steps along with officials to identify suitable site
Srikakulam: State government has decided to establish a research center at Palasa to study on kidney diseases in Uddanam areas. After tour of Jana Sena chief, Pawan Kalyan who rose the kidney diseases issue state government has been making series of steps.
Government has came to an opinion that the kidney disease is spreading rampantly in all seven Uddanam mandals for the last several decades. To provide relief government proposed number of safe drinking water schemes in the area.
In addition to it state government established dialysis units at Sompeta, Itchapuram, Palasa, Tekkali hospitals to treat better for kidney patients.
Now state government decided to start a research unit at Palasa to conduct detailed study on kidney disease. Government communicated the matter to district officials and asked them to select suitable site at Palasa.
As part of it Palasa MLA, GSS Sivaji, TDP district president, G.Sirisha, Tekkali RDO, M.Venkateswara Rao, Palasa tahasildar, S.Kalyan Chakravarthy inspected various sites at Ingiligam industrial area locate near Palasa town on Saturday.
Speaking on the occasion MLA said that they will report the selection of suitable site at Palasa to get its nod on quick pace. In the wake of coming elections also local MLA and TDP leaders are trying to put pressure on the government to start the research center as soon as possible.