CPI, CPM joint seminar on Dec 20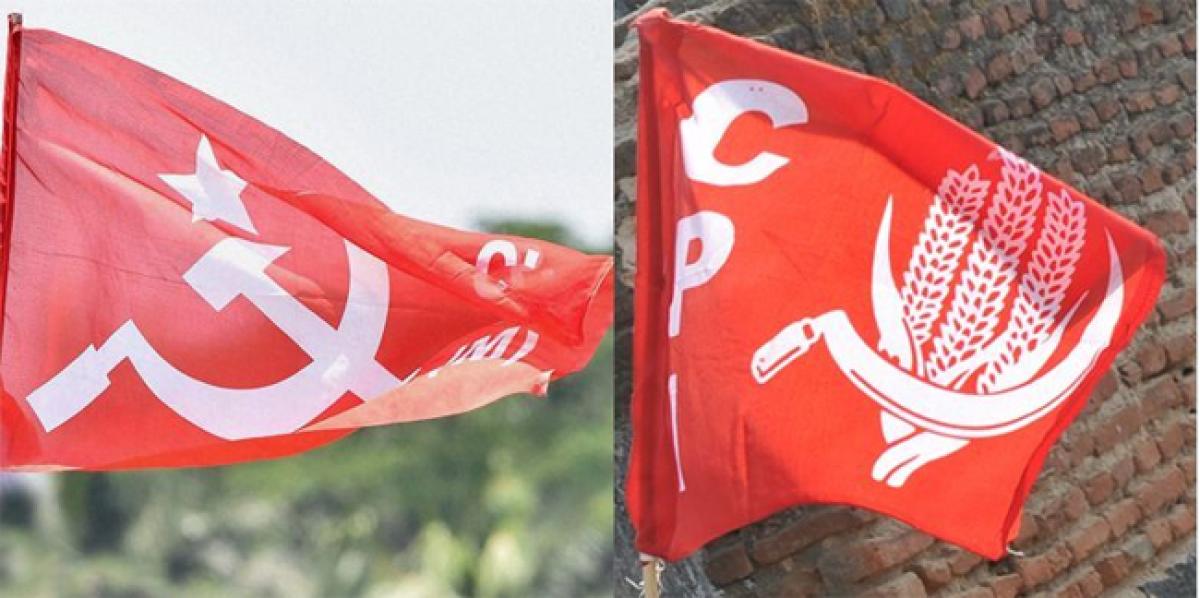 Highlights
CPI and CPM would jointly conduct a seminar in the city on December 20 as part of creating alternative political platform in Andhra PradeshCPI State secretary K Ramakrishna and CPM State secretary P Madhu said that the ruling Telugu Desam and Opposition YSR Congress failed to solve the peoples problems
Vijayawada: CPI and CPM would jointly conduct a seminar in the city on December 20 as part of creating alternative political platform in Andhra Pradesh. CPI State secretary K Ramakrishna and CPM State secretary P Madhu said that the ruling Telugu Desam and Opposition YSR Congress failed to solve the people's problems.
Speaking to mediapersons here on Wednesday, they said that the YSR Congress failed to represent people's issues. There was a need to create an alternative political platform to the TDP and the YSR Congress, they said and added that they would join hands with like-minded parties. They also said that they would fight for the Special Category Status and other issues in the AP Reorganisation Act.
They said that they would raise the AP Reorganisation issues in Parliament and other platforms to get justice to the State. The leaders of both the parties condemned the arrest of leaders of AgriGold Welfare Association when they tried to lay siege to the Hailand on Wednesday. CPI State secretary K Ramakrishna said that the government should spend Rs 1,000 crore for making repayment to AgriGold depositors.