Avail of Scholarships Brahmin students told Former MLC Gidugu Rudra Raju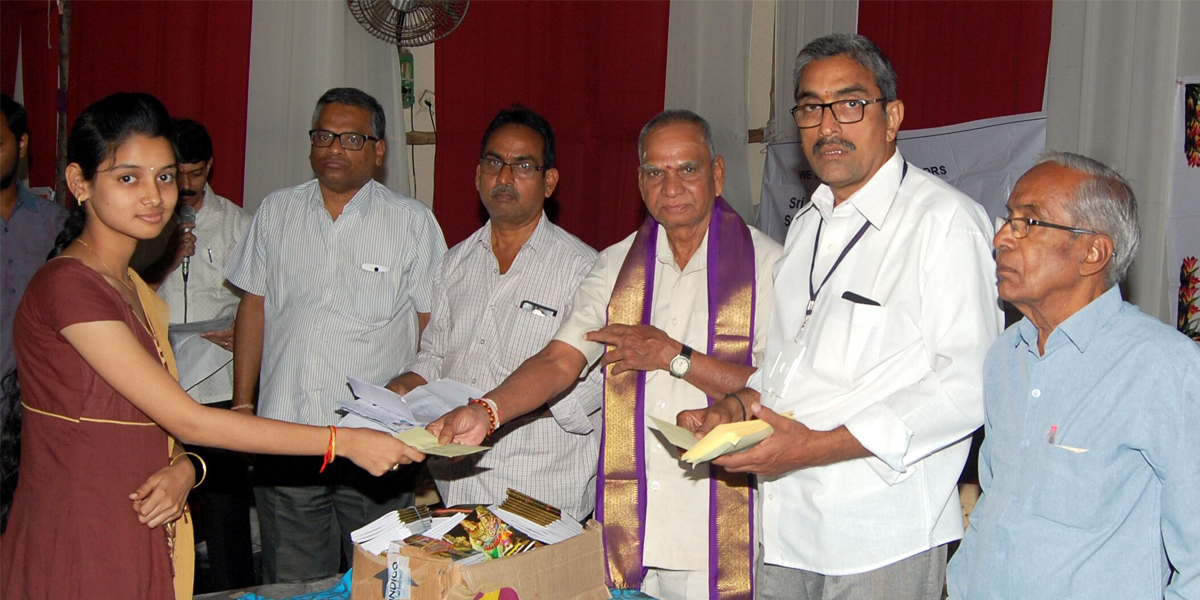 Highlights
Former MLC Gidugu Rudra Raju said that education is the only source for development and also to reach our goals
Rajamahendravaram: Former MLC Gidugu Rudra Raju said that education is the only source for development and also to reach our goals.
Distributing scholarships to Brahmin students in a meeting organised under the aegis of Brahmin Seva Trust here on Tuesday, he said the Trust is extending necessary financial assistance to Brahmin community students every year.
He advised the students to avail this opportunity judiciously and put their endeavour to elevate themselves in the society. He also asked Brahmin Seva Trust management to continue the endeavour in future also and support Brahmin students.
Brahmin Seva Trust president D Satya Prasad said that an amount of Rs 6 lakh was given as scholarships to 200 Brahmin students this year and the Trust is always putting its endeavour for the development of the students as well as Brahmin community.
Trust members GSN Murthi, IVR Kumar, C Prasad, SVV Krishna Kumar and others were present.