Birth aniversary of Vutukuri Lakshmikantamma celebrated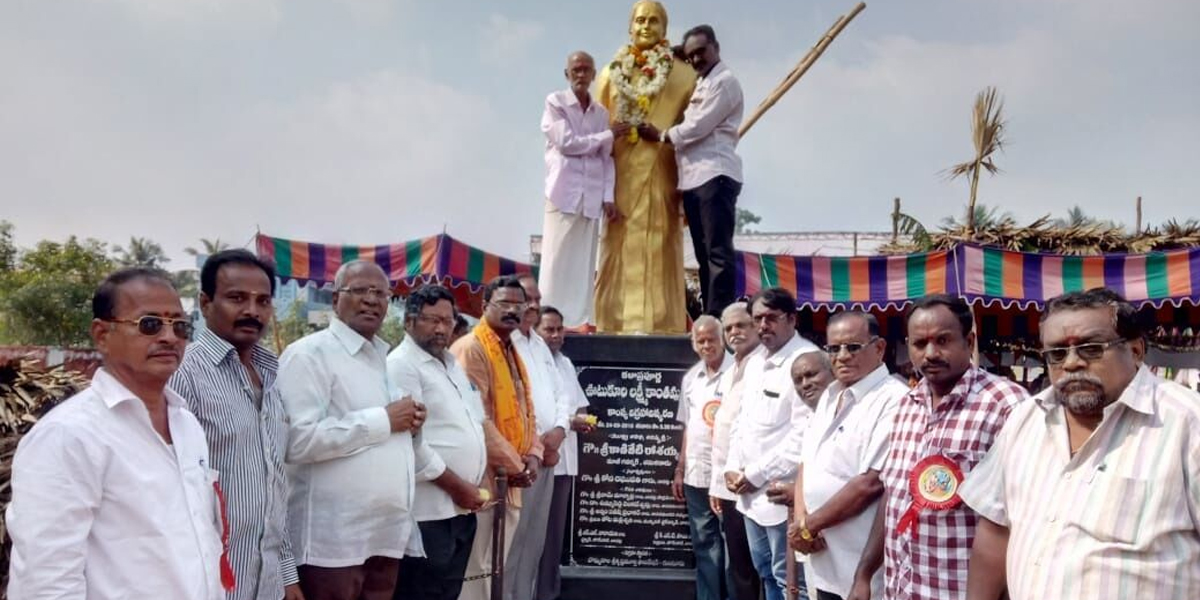 Highlights
Forum for Better Bapatla secretary PC Sai Babu said that Vutukuri Lakshmikantamma was one of the well known Telugu scholarly writers Her 101st birth anniversary was celebrated on Sunday under the aegis of Forum For Better Bapatla
Bapatla: Forum for Better Bapatla secretary PC Sai Babu said that Vutukuri Lakshmikantamma was one of the well known Telugu scholarly writers. Her 101st birth anniversary was celebrated on Sunday under the aegis of Forum For Better Bapatla.
Earlier, her statue in the Town Hall here was garlanded and rich floral tributes werere paid to the late great writer.
Sai Babu said the she was versatile both in Telugu and Sanskrit languages and wrote history of all India women writers. She was honoured with 'Kalaprapoorna' by Andhra University.
He said that she participated both in independence movement and Andhra movement and inspired lakhs of women throughout Andhra Pradesh with her eloquent speeches.
He said her work 'Naa Telugu Manchala' was prescribed as textbook for BA students. He said that she also authored twenty books and number of articles.
SPDCL AE Y Koteswara Rao, Vutukuri Pratap Chandra, Market Committee Vice-Chairman Talluri Ramakrishna, SVR Kumar, B Rama Subba Rao B Rattaiah and others participated.