First Technology Business Incubator inaugurated in Vijayawada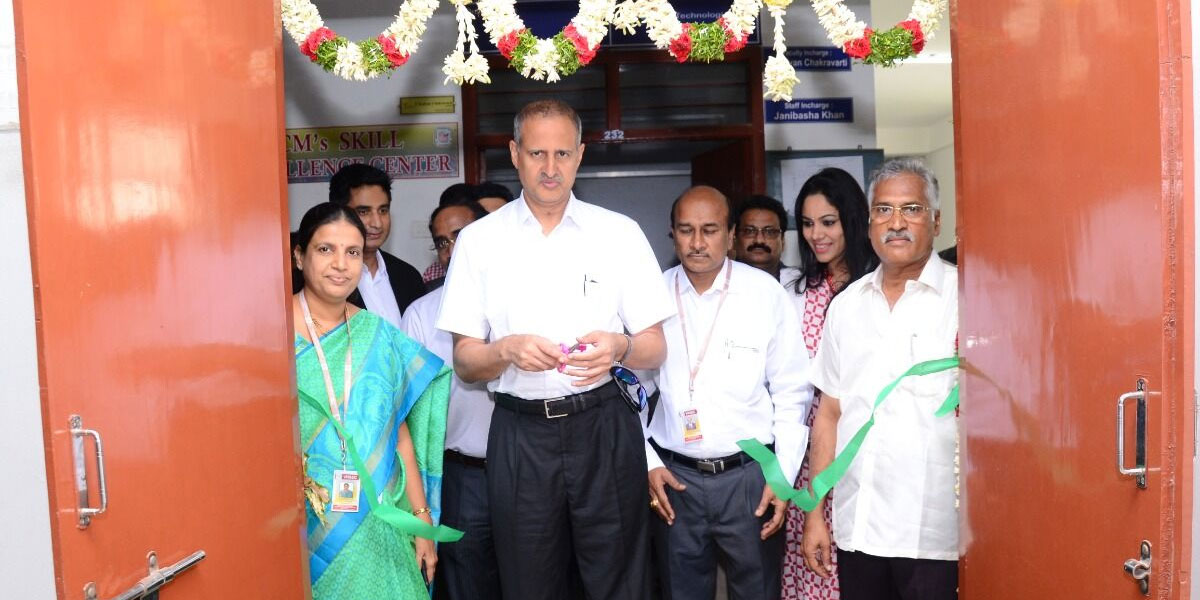 Highlights
With a mission to foster innovation and entrepreneurship emanating from the campuses, Malaxmi Groups The Sedibus launched its first Technology Business Incubator TBI at VR Siddhartha Engineering College here on Friday
Vijayawada: With a mission to foster innovation and entrepreneurship emanating from the campuses, Malaxmi Group's The Sedibus launched its first Technology Business Incubator (TBI) at VR Siddhartha Engineering College here on Friday.
The event was inaugurated by Dr Ravi Kumar Vemuru, President of APNRT along with the college management and The Sedibus team.
Addressing the gathering, Dr Ravi Kumar said that time is right for the young minds in the state to start innovating and build on their ideas at the campus level.
He appreciated the efforts of Malaxmi Group to work zealously towards building the startup ecosystem in the state. He said that every possible support will be offered by APNRT to connect problem statements in the corporate entities with the startups.
Dr A V Ratna Prasad, Principal, VRSEC said that the management is willing to nurture great ideas coming from within the campuses and grow potential success entrepreneurs within the state.
He said that entities like The Sedibus will boost such initiatives by connecting critical dots between the startups and the industry.

Deepa Balasubramanian, CEO, The Sedibus said that a clear roadmap has been laid out to work closely with ideas from within the campus and bring them to early stage models.
She said that there is a dire need to building consistent ecosystem within the state in order to enable reverse migration of startups.
She said that The Sedibus will bring some of the reputed co-branded accelerators and mentors into AP who will work closely with the home grown startups.
The event had an engaging panel discussion followed by interactions of the young startups with the students.
Bhavani Shankar, CEO, APNRT, Panduranga Rao, Dean Student Affairs VRSEC, Dr M Sunitha, HOD IT, Varla Bhanu Prakash Reddy, Founder and CEO, Beenfield Consulting, Sandeep Mandava, CEO, Malaxmi Property Ventures, Bhaskar Nannapaneni, Yi Chair and CEO of Nannapaneni Group and Tarun Kakani, CEO, Glocal Technology Solutions and Gopi Raja, CEO, Fopple Technologies were the key dignitaries engaged in panel discussion followed by interactions of the young start-ups on the occasion.