Jain Samaj donates Miracradle to GGH in Vijayawada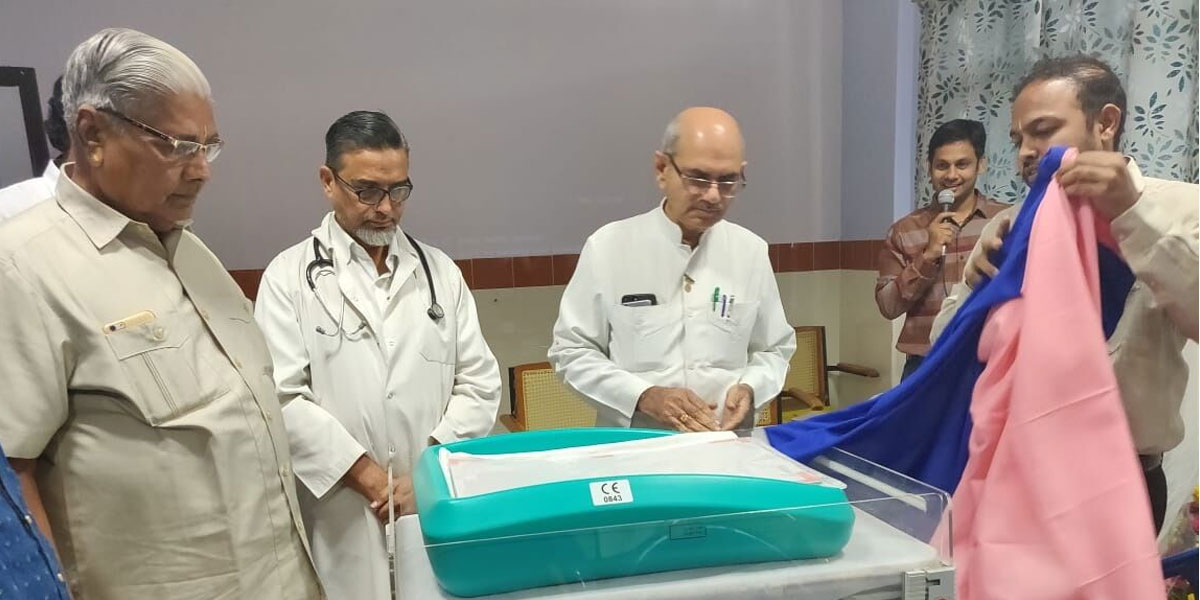 Highlights
The members of Jain Samaj, Vijayawada donated Miracradle Neonate cooler, a positive cooling device to the New Government General Hospital GGH here on Friday The device was inaugurated by GGH Superintendent Dr Babulal
Vijayawada: The members of Jain Samaj, Vijayawada donated 'Miracradle' Neonate cooler, a positive cooling device to the New Government General Hospital (GGH) here on Friday. The device was inaugurated by GGH Superintendent Dr Babulal.
Speaking on the occasion, Dr Babulal said that nearly 28 babies out of 1000 die within four weeks and Birth Asphyxia causes 20 percent new born deaths in the country.
It is a medical condition resulting from deprivation of oxygen to a newborn infant that lasts long enough during the birth process to cause physical harm usually to the brain.
Miracradle is a passive cooling device which uses the advanced Phase Change Material (PCM) technology to induce therapeutic hypothermia among newborns suffering from birth asphyxia.
Ambalal Ratanchandji (New RS Jewellers) and Mohanlalji Golecha (Golecha Telecomm LLP) donated the device to GGH.
Dr Vithal, Professor of Pediatrics, Dr M A Rahman, Professor and HoD, Government Hospital and others were present.