Naidu digs deep to hit back at KCR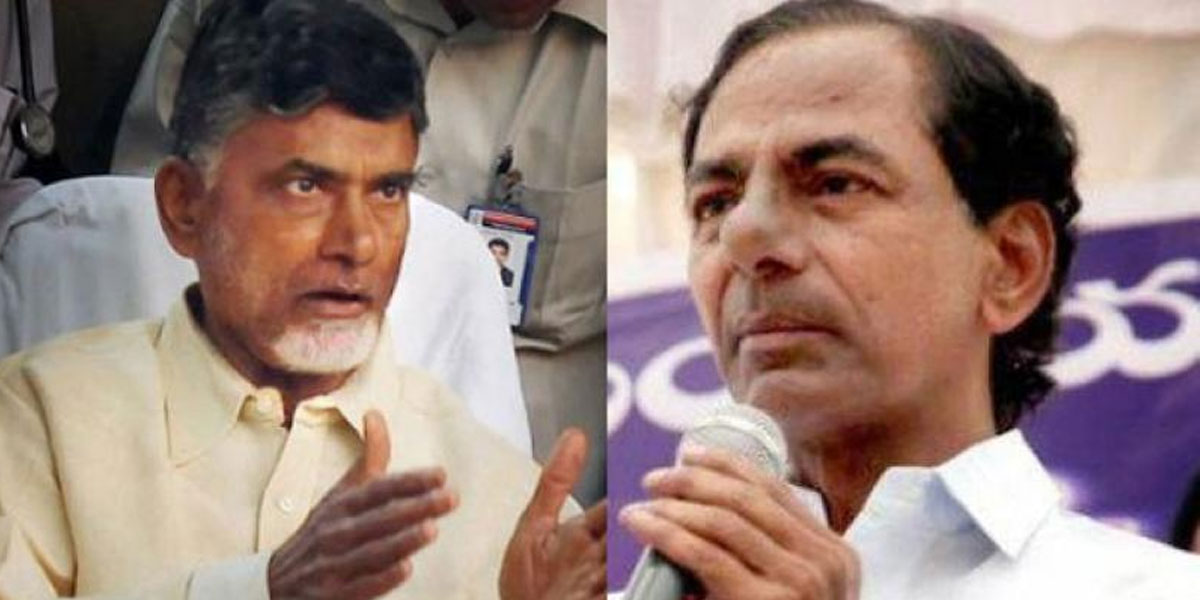 Highlights
Riled by Telangana Chief Minister K Chandrashekar Raos barbs, his Andhra Pradesh counterpart N Chandrababu Naidu on Sunday hit back at him by digging into his past and not even hesitating to refer to Viceroy incident, a very touchy issue for him
Vijayawada: Riled by Telangana Chief Minister K Chandrashekar Rao's barbs, his Andhra Pradesh counterpart N Chandrababu Naidu on Sunday hit back at him by digging into his past and not even hesitating to refer to "Viceroy incident", a very touchy issue for him.
Reacting to KCR's outburst, Naidu, while releasing a white paper on urban and rural infrastructure at his residence in Amaravati here, asked KCR to recall the role played by him at Hotel Viceroy in 1995.
"In those days, KCR acted as the chief strategist. In fact, KCR has been with me for a long time. He was in my cabinet," he said, and wanted to know how KCR could say he had yanked off the rug under the feet of NTR.
Cut to the quick by KCR's harsh comments, Naidu said that it was not proper for a leader of his stature to seek at a level beneath his dignity.
If KCR, YSRCP Jaganmohan Reddy and Narendra Modi want to contest in elections in AP, let them do it. Why this cloak and dagger game?" he asked.
He sought to nail KCR on his lies asking him to recall the days when the TRS chief had an alliance with the Congress in 2004 and with the TDP in 2009 elections.
KCR had gone back on his promise that he would merge his party in the Congress in return for bifurcation of the state. KCR is the real opportunist. He speaks whatever suits him in a given situation, he said.
Naidu said KCR to satisfy his anti-Andhra itch needs people of Andhra to attack them. "What kind of political game-plan is this? If the TDP snapped its ties with Narendra Modi it was because he betrayed the trust of the people of AP in him.
This is the reason why the TDP had joined hands with the Congress since it had supported the no-confidence motion against the NDA and for promising to accord special category status to AP once it comes to power.
Referring to "intemperate" language that KCR had used in regard to division of the High Court, he said that though it was he who had sought bifurcation of the court, he needed to have time to make arrangements.
The Supreme Court did not fix any deadline and the notification issued by the Centre came for locating the AP high Court in Amaravati without giving any time. The state government sought one month's time, but the Centre gave only four days, he said.
Naidu also wanted to know from KCR what politics he had played to take advantage of the death of NTR's son Harikrishna. He had not done any harm to Harikrishna's daughter, he said.