Book on Vedas presented to Trishakti Nilayam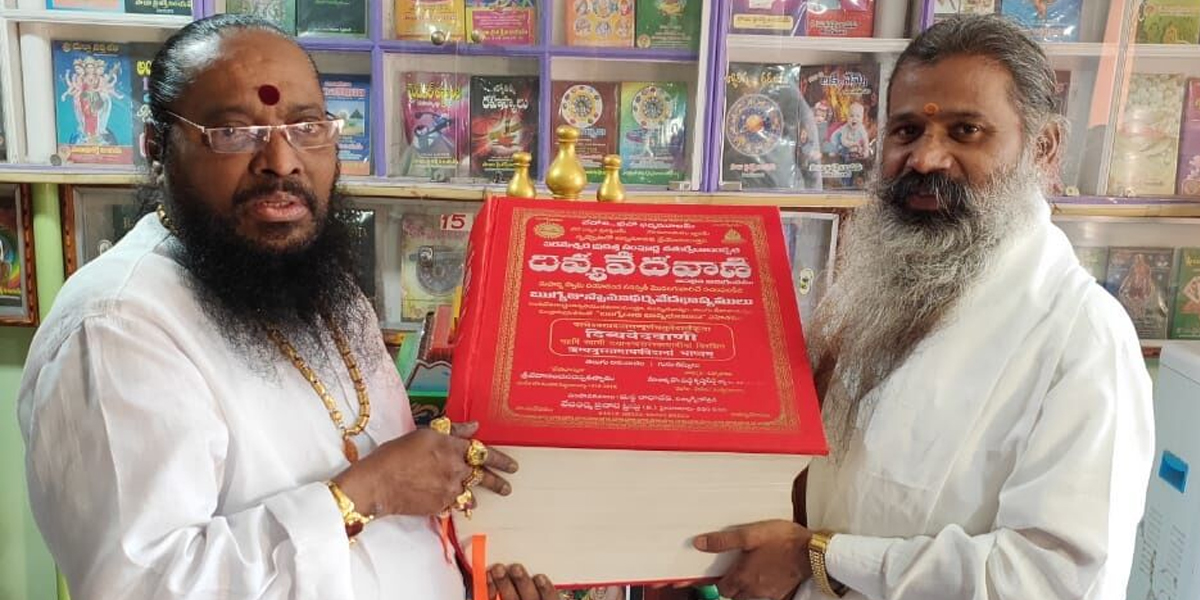 Highlights
Veda Dharma Prachara Trust, Hyderabad founder Dr Marri Krishna Reddy presented the holy book Divya Veda Vani penned by him to Dr K Acchi Reddy, founder of Sai Trishakti Niyalam, Vijayawada on Tuesday
Vijayawada: Veda Dharma Prachara Trust, Hyderabad founder Dr Marri Krishna Reddy presented the holy book 'Divya Veda Vani' penned by him to Dr K Acchi Reddy, founder of Sai Trishakti Niyalam, Vijayawada on Tuesday.
Divya Veeda Vani book was based on Vedas.
Speaking on the occasion, Dr Acchi Reddy expressed his happiness for the presentation of the Veda Book to astrology library which is one of the biggest in the world. He further said that the books written by Krishna Reddy are easy to understand by the common people.
Dr Krishna Reddy said that he feels a pleasure to present 'Divya Veda Vani' to Sai Trishakti Niyalam library which has a treasure of about 50,000 Telugu books relating to astrology and other subjects.

He further said that he had not seen such a big library earlier and appreciated Dr Acchi Reddy for maintaining the library which is useful for the coming generations.
Later, Acchi reddy felicitated Dr Krishna Reddy in a grand way.