Expose TRS leaders who humiliated AP people:CM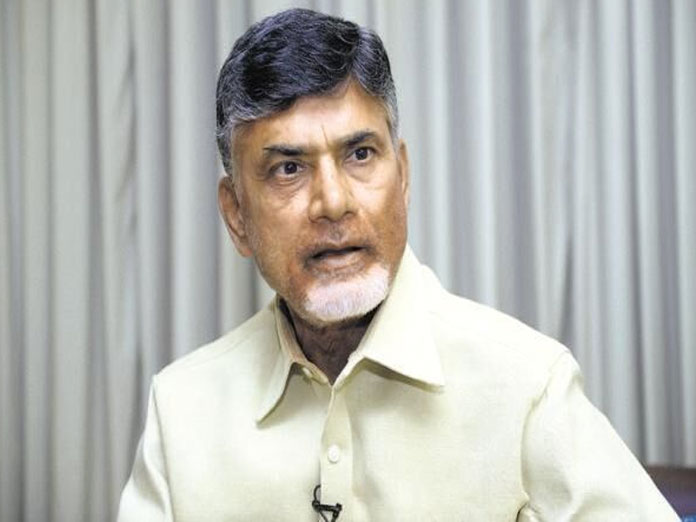 Highlights
The TDP has been gearing up to give fittingreply to the TRS in the State by taking advantage of TRS leaders hate speeches against the leaders and people of Andhra Pradeshduring the days of Telangana agitation
Amaravati: The TDP has been gearing up to give fittingreply to the TRS in the State by taking advantage of TRS leaders hate speeches against the leaders and people of Andhra Pradeshduring the days of Telangana agitation.
So far, Naidu has been targeting the BJP, even though he knew that it is almost a dead snake in the State. He implemented a strategy of first attacking Prime Minister Narendra Modi and then flaying the YSRCP president YS Jaganmohan Reddy. But now, he got another option to create political heat as TRS is trying to enter the State politics. Now, he shifted the focus from Modi to KCR and thereby flaying all the three leaders.
Naidu suggested party leaders to expose the TRS leaders who humiliated AP people during the Telangana agitation and after bifurcation of the united State. During a teleconference, Chandrababu Naidu spoke to the party leaders as part of Election Mission 2019 and said that all the TRS leaders including K Chandrashekar Rao, KT Ramarao, K Kavitha, T Harish Rao and others humiliated, insulted and used vulgar language against the AP people and now entering into the State by saying that they would fight for the Special Category Status.
He stated that the Federal Front proposed by KCR is a non-existing organisation. They have been speaking on it to divert the attention of public from the Grand Alliance, in which Congress and TDP are members and to split the anti BJP votes. As part of it, Jagan also joined hands with KCR, which would damage the bifurcated Andhra Pradesh further.
He stated that he along with more than 20 leaders of national and regional parties participated in the United India rally in Kolkata against the BJP. Both TRS and YSRCP have not participated in it, he added.
He said that all those who were in Kolkata on Friday and Saturday were against the BJP. This rally itself proved once again that both KCR and Jagan have been working for the BJP and Modi, he said. He further stated that people will not believe these three leaders Modi, KCR and Jagan.He said that the Federal Front never be an opposition to the BJP.Naidu said that TDP leaders must expose the hatredof KCR, KTR, Kavitha, Harish Rao and others on AP.