Andhra, Kerala play Cooch Behar Trophy match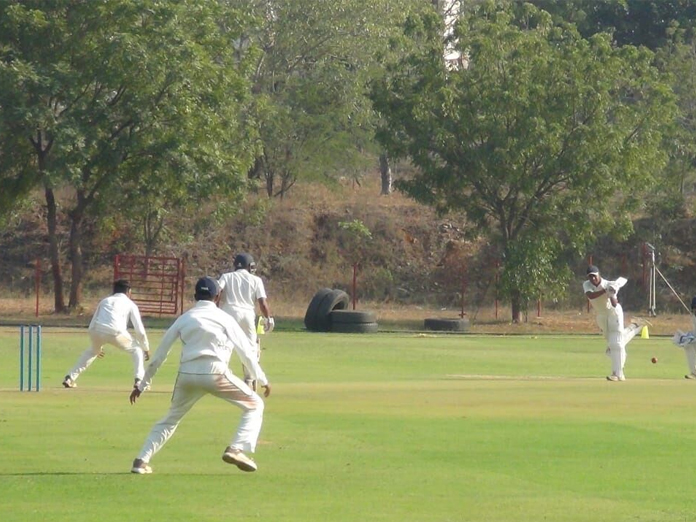 Highlights
The four day Cooch Behar Trophy match between Andhra and Kerala teams began at the Prakasam District Cricket Association ground at CSR Sharma College in Ongole on Monday
Ongole: The four day Cooch Behar Trophy match between Andhra and Kerala teams began at the Prakasam District Cricket Association ground at CSR Sharma College in Ongole on Monday.
The CSR Sharma college ground, which is known as the best ground in the coastal districts for Andhra Cricket Association already hosted four Ranji matches is now hosting the Under-19 inter-state tournament, Cooch Behar Trophy.
On Monday, the match started at 09.30 AM when Andhra won the toss and elected to field.
The Kerala team scored 311 runs for seven wickets in the first day of first innings.
Vasthal Govind scored 139 runs in 232 balls with sixteen 4s while Varun Nayanar scored 74 runs for 139 balls with twelve 4s with a record partnership of 186 runs in 293 balls for second wicket.
Pranay Kumar of Andhra took 3 wickets for 62 runs after bowling 20 overs while B Vasanth Kumar took 2 wickets for 75 runs bowling for 23 overs.