Chandrababu Naidu pitches for paper ballot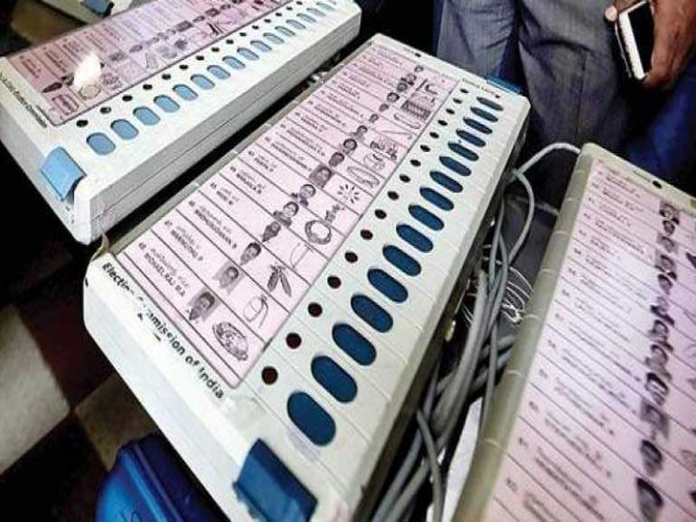 Highlights
Saying that the Electronic Voting Machines EVMs have turned out to be a big threat to democracy, TDP national president and Chief Minister N Chandrababu Naidu demanded that the Election Commission of India ECI should seek opinion of all political parties and revert to the paper ballot system, during a teleconference with the party leaders on Tuesday
Amaravati: Saying that the Electronic Voting Machines (EVMs) have turned out to be a big threat to democracy, TDP national president and Chief Minister N Chandrababu Naidu demanded that the Election Commission of India (ECI) should seek opinion of all political parties and revert to the paper ballot system, during a teleconference with the party leaders on Tuesday.
He said that there should not be confusing democracy in India. Opposing the EVM technology, he said that there were proofs of tampering of the machines and all parties raised doubts over it.
He said that out of 120 countries in the world, only 20 have been using this technology. The TDP chief further claimed that hackers had "proved" that Electronic Voting Machines could be tampered.
Naidu said that because of TDP efforts only, The Election Commission introduced Voter Verifiable Paper Audit Trail (VVPAT), but it is not being implemented at all the polling booths across the country. He further said though the ECI is giving the VVPAT slips, the printing on it is not lasting for long time. The print on it also is not visible sometimes, he added.
Explaining all these, Naidu said that leaders of 22 parties will meet the ECI very soon to demand shifting of the voting procedure to the traditional ballot paper system.
Reacting on the BJP leaders' criticism, Chandrababu Naidu said that the Centre did not do anything favourable to the AP and they even did not honour the promises made to the State.
He said that even though one year completed, Union Minister for Water Resources Nitin Gadkari failed to approve the Revised Detailed Plan for construction of Polavaram Project. They did not even reimburse the amount spent by the State government, he added.