YSRCP seeks Anglo Indians' support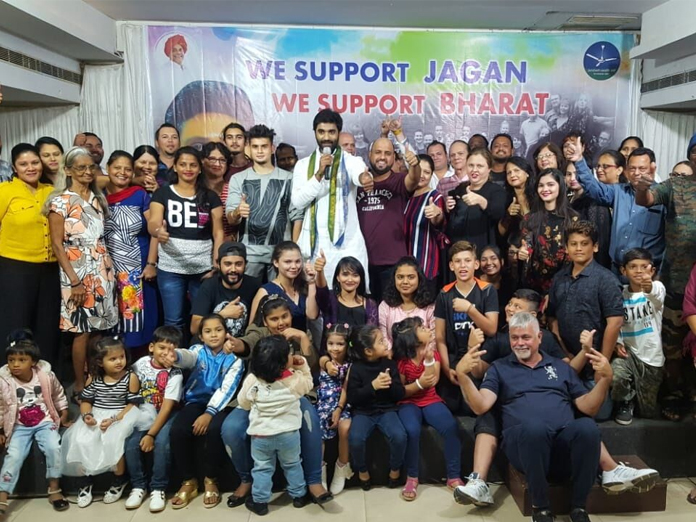 Highlights
About 150 Anglo Indians belonging to Rajamahendravaram Parliamentary constituency assured to extend their support to YSRCP Rajamahendravaram Parliamentary constituency coordinator and MP candidate Margani Bharat Ram and the party president YS Jaganmohan Reddy
Rajamahendravaram: About 150 Anglo Indians belonging to Rajamahendravaram Parliamentary constituency assured to extend their support to YSRCP Rajamahendravaram Parliamentary constituency coordinator and MP candidate Margani Bharat Ram and the party president YS Jaganmohan Reddy.
They assembled at River Bay Resorts here on Tuesday. Margani assured them to address all the problems in the constituency and underlined the need to extend support to YSRCP in the forthcoming Assembly and general elections.
The people were eagerly waiting for Jaganmohan Reddy's rule in the state, as TDP government shattered the dreams of the people.
The people were vexed with 'anti-people' policies of Chief Minister N Chandrababu Naidu who cheated them in all aspects. YSRCP can only give a stable and reliable governance in the state.
During his Praja Sankalpa Yatra, Jaganmohan Reddy came to know the problems of various sectors in the state and devised an action plan to solve them after coming to power, Margani said.
He appealed to Anglo Indians to spread the message to others also besides briefing them about the necessity of YSRCP's rule in the state.